'New Girl' Sneak Peek: Is Ruth's 'Oval Office' Future in Jeopardy? (VIDEO)
While we understand why the New Girl producers decided to jump ahead a few years for the final season, there are still some gaps we need filled in from that time.
Luckily, this week's episode, "Lillypads," answers a few lingering questions — including those about Schmidt (Max Greenfield) and Cece's (Hannah Simone) parenting style with daughter Ruth (Rhiannon & Danielle Rockoff). Actually, in an exclusive sneak peek of the ep, we learn that Jess (Zooey Deschanel) also has a lot of feelings about the toddler's upbringing.
In the clip, the three friends are debating the value of the "competitive, overpriced private school" — as Jess calls prestigious pre-school Lillypads — which leads to us learning about her negative experience at Banyon Canyon. Finally, we (sort of) know why she's no longer principal at the hippy-dippy school.
"You know I can't discuss that until one of four civil lawsuits is settled," she says ominously about her departure from her former job.
Meanwhile, Schmidt thinks Lillypads is "the key to Ruth's future," as it will put her on the path to Harvard and then "a bullet train to The Oval Office." During this conversation, we also learn that Schmidt and Jess have been at odds over how Ruth should be raised since her birth.
Watch the full preview below:
Also on tonight's episode? "Nick (Jake Johnson) procrastinates writing, and Winston (Lamorne Morris) prepares to confront his fear of testifying in court." Be sure to tune in!
New Girl, Tuesdays, 9:30/8:30c, Fox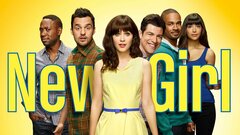 Powered by