'Elementary' Season 6 Premiere: Lucy Liu Teases What's to Come
Sherlock Holmes (Jonny Lee Miller) is always arrogant and sometimes high — but confused and disoriented when he's sober? That's the man Watson (Lucy Liu) finds as the drama's sixth season opens with a gnarly case about a leaked sex tape. Liu clues us in.
As last season ended, Sherlock was hallucinating and setting a room on fire. What's happening?
The idea is to make Sherlock not Sherlock, so he's been diagnosed with a brain injury, which may or may not resolve itself. Because he's not always able to think straight, it makes him more vulnerable.
How does that impact his work?
He meets a clever man he shouldn't trust — who wants to take advantage of the fact that Sherlock is not quite on his toes. He and Watson will find themselves in a situation that's not the safest.
And her own issues?
She'll learn her mother [Freda Foh Shen] has Alzheimer's, so someone else close to her is struggling with a mind that's not what it used to be.
Elementary, Season Premiere, Monday, April 30, 10/9c, CBS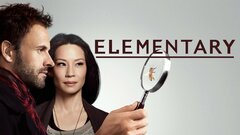 Powered by