Reba McEntire to Host the 53rd Academy of Country Music Awards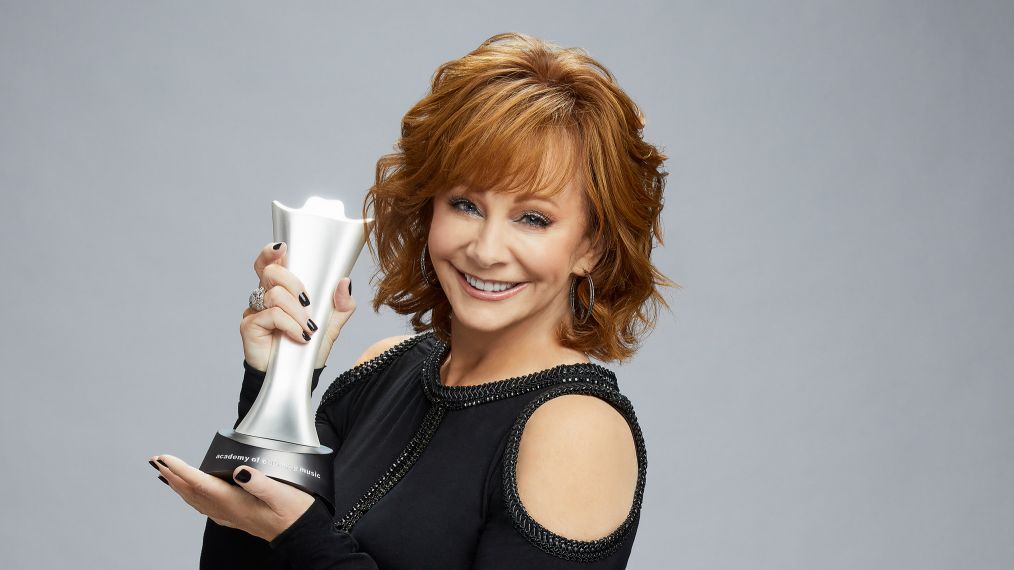 The Academy of Country Music Awards bills itself as "Country Music's Party of the Year," which means Reba McEntire deserves the title of Hostess With the Mostest.
This Sunday, the 63-year-old spitfire will preside over the festivities for the 15th time—more than any other emcee—as Nashville's A-listers gather in Las Vegas. (Performers include Jason Aldean and Florida Georgia Line.)
McEntire won't be coming just to dole out kudos: She's also a nominee in the Female Vocalist of the Year category (for Sing It Now: Songs of Faith & Hope), alongside Kelsea Ballerini, Miranda Lambert, Maren Morris and Carrie Underwood. Here, the overachiever talks about getting back in the saddle.
TV Insider: You've been doing this gig on and off since 1986! Can you run the ceremony with your eyes closed by now?
Reba McEntire: Oh, it's never like that — I wish! But I am really looking forward to doing it again. During the years when I'm not hosting, I always find myself wondering what's going on backstage. Like, "Are they running short or going over?" I want to play and be part of it.
With so many country awards shows in the mix—including the CMAs and CMTs—what makes the ACMs stand out for you?
Everybody from Nashville stays in the same hotel in Vegas. We're all away from home, having fun together during rehearsals and before and after the show. Fifteen or 20 of us will go out to eat dinner — ordinarily, people would be going home to their families. I don't gamble, though. I've worked too hard for my money for that!
Your long-running sitcom Reba ended in 2007. Given the current appetite for reboots, would you consider bringing it back?
Yes! I just saw [former costars] Chris Rich and Melissa Peterman the other night and was saying, "Let's get this thing going!" I have no idea how or what it would be, but I want it back on the air!
The 53rd Academy of Country Music Awards, Sunday, April 15, 8/7c, CBS