'Playing House' Renewed for Season 3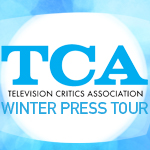 Playing House will return for a third season, USA Network announced.
Series stars/creators Jessica St. Clair and Lennon Parham "crashed" the network's Television Critics Association panel—posing as reporters from Cat Fancy—to ask about the future of their show (and make the case that the show left on a cliffhanger, so it needed resolution). USA's Chris McCumber then confirmed the show will return, and the women proceeded to lose their minds…only to calm themselves with a mantra to react in a way that Shonda Rhimes would.
"Not only is this a show for the ages, Playing House also represents a whole new way of financing production with its unique partnership of ad sales, Comcast, studio and network," said Jeff Wachtel, President and Chief Content Officer, NBCUniversal Cable Entertainment in a statement.
"Year-over-year we have seen Playing House attract critical acclaim and a loyal fan base that continues to grow," added Jackie de Crinis, Executive Vice President Original Programming, USA Network, "The unique relationship between Jessica and Lennon translates into a heart-warming comedy about friendship and we are delighted to have it for a third season."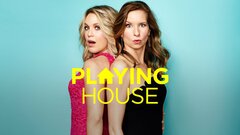 Powered by