'Waco' Finale, 'X-Files' Goes 'Black Mirror,' 'Survivor' Premiere, 'Designated' Widower
A selective critical checklist of notable Wednesday TV:
Waco (10/9c, Paramount Network): The devastating finale of this taut docudrama miniseries brings viewers inevitably to Day 51 of the standoff at the Branch Dividians' compound, where mutual displays of stubbornness and arrogance reach a terrible, tragic conclusion. Especially fine work by Taylor Kitsch as the unyielding cult leader David Koresh, Paul Sparks as his horrified and loyal deputy Steve Schneider, Rory Culkin as conflicted follower David Thibodeau and, perhaps most memorably, Michael Shannon as lead FBI negotiator Gary Noesner, whose efforts come to naught and is forced to watch from afar the needless conflagration that cost 75 lives, 25 of them children.
The X-Files (8/7c, Fox): One of the most purely enjoyable episodes of an uneven season finds Mulder (David Duchovny) and Scully (Gillian Anderson) veering into Black Mirror territory. Man fights a seemingly losing battle against machine in an initially whimsical scenario, as the off-duty agents decide to enjoy sushi at an eerily empty restaurant staffed entirely by Artificial Intelligence machines and devices. A driverless car, a rebellious smart home and an army of drones (reminiscent in their arrival of Hitchcock's The Birds) factor into this cautionary tale of technology run amok. The moral: Leave a tip, provide feedback when prompted, because you never know when your devices will turn on you.
Law & Order: Special Victims Unit (9/8c, NBC): The stormy relationship between Benson (Mariska Hargitay) and Detective Cassidy (Dean Winters), now investigating for the DA's office, takes another tumultuous twist when he botches a high-profile trial with his undisciplined actions on the witness stand. In the bloody aftermath, Benson faces off against new ADA Peter Stone (Philip Winchester) and an abrasive homicide detective (Pitch's Kylie Bunbury).
The Assassination of Gianni Versace: American Crime Story (10/9c, FX): "What a volatile mix you are: too lazy to work, too proud to be kept," a bitchy partygoer says of arm-candy wannabe Andrew Cunanan (Darren Criss). If he only knew what danger lurks beneath that handsome shell. This episode reveals how even living in the lap of San Diego luxury, courtesy of a wealthy patron (Michael Nouri), wasn't enough to satisfy this delusional psychopath, who spins webs of fantasy in hopes of seducing young architect—and future victim—David Madson (Cody Fern). As Cunanan's grasp on reality weakens, the stronger his terrifying resolve to get what he thinks he deserves:
Inside Wednesday TV: A night of survivors: First, a two-hour kickoff for the 36th season of CBS's enduring reality competition Survivor (8/7c). The theme: to "reverse the curse" of bad game decisions made over the years. And one castaway will be sent to Ghost Island. … ABC's Designated Survivor (10/9c) returns from a two-month winter hiatus, jumping forward 10 weeks from the tragic car accident that claimed the life of First Lady Alex Kirkman. The widower-in-chief (Kiefer Sutherland), still grieving, seeks the help of a therapist (Timothy Busfield). … Real-life political intrigue is center stage in Hulu's excellent docudrama The Looming Tower (see full review here), about the infighting between the FBI and CIA in the years leading up to the 9/11 terrorist attacks.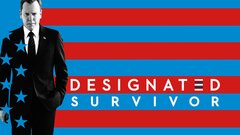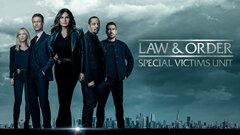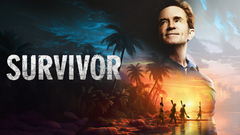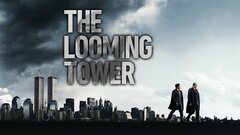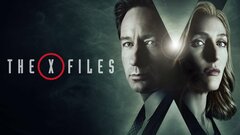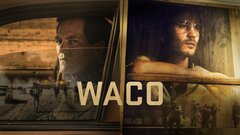 Waco
where to stream