7 Reasons Cheryl and Toni Need to Get Together on 'Riverdale'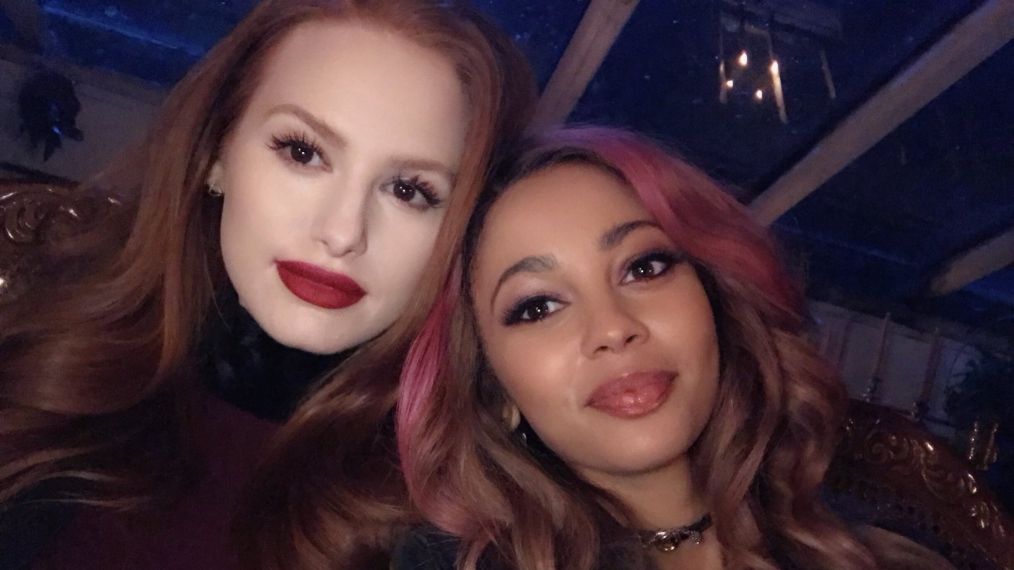 Ever since Vanessa Morgan joined Riverdale as Toni Topaz, an openly bisexual character and member of the Southside Serpents, fans have been pushing for a romance between the newbie and Madelaine Petsch's Cheryl Blossom.
We love when shows listen to their fans' wants and needs—especially when it has to do with 'ships. Plus, Toni and Cheryl definitely deserve a shot at true love after both suffering unrequited feelings with Jughead Jones (Cole Sprouse) and Archie Andrews (KJ Apa), respectively.
See Also
It's getting hot in here.
In fact, the rationale for inevitable pairing is undeniable, if you really dive deep. Read on for seven reasons we need these two together.
They're Strong Female Characters
Cheryl has clearly been through a lot. The whole first season of Riverdale culminated in her finding out that twin brother Jason was murdered by their own father. Not to mention the current situation with her mom, Penelope Blossom, who is offering services to local townsmen,(including Betty's dad, Hal Cooper).
As for Toni, her whole life was difficult in the Southside. It's still unclear what the story is with her parents, but we'll surely find out. And still, neither girl has allowed these obstacles get to her.
They're Real-Life BFFs and Roommates
Vanessa and Madelaine actually met two years ago at the casting call for Riverdale, and Vanessa was auditioning for Josie. It didn't work out then, but they got roommates out of it!
So clearly already have immense chemistry and support one another IRL, so who better to play one another's love interests? They're even vocal on social media about their wish for a romance, with Vanessa saying, "If you're seeing who Vanessa would want to date that would be Madelaine because she's one of my best friends in real life."
See Also
Betty's long lost brother has already made a splash!
They'd Be Another Romeo & Juliet Romance
Boyfriend of the year: Juggy ❤️ helping his girl out. Ya know, doing illegal things, but still romantic. #Riverdale pic.twitter.com/3gpFLiX3g0

— Lili Reinhart (@lilireinhart) February 8, 2018
There have been many relationships with that Northside vs. Southside, Romeo and Juliet-esque forbidden quality. We have Betty and Jughead, and before them, Alice Cooper (Mädchen Amick) and we're pretty sure F.P. Jones (Skeet Ulrich)—even though it hasn't been confirmed. Last season, there was Kevin Keller (Casey Cott) and Joaquin DeSantos (Rob Raco)—not the most positive example, but still.
And while they're not from opposite neighborhoods, you can't deny Archie and Veronica (Camila Mendes) grew up in two different worlds. She's a wealthy NYC transplant, and all he's ever known is Riverdale. Now it's Toni and Cheryl's turn to see how the other half lives.
They Could Unite the North and South Side
It'll be extremely difficult seeing as this rivalry runs deep, but I think together as a couple, these two smart gals would figure out a way to settle the feud. Sure, a fight could break out as Toni realizes the role the Blossoms played in her family's massacre, but at the heart of love is forgiveness.
Cheryl Could Be Taught a Little Compassion
How do we put this? Cheryl is a bit more than rough around the edges—especially towards mother Penelope, who admittedly has done things in the past that warrant Cheryl's anger. Either way, her coping mechanisms aren't ideal, and it seems like whenever somebody needs her help, there's a price. On the other hand, Toni seems like the type of character to tell Cheryl to butt out and tone down her aggression.
Toni Needs a Girl in Her Corner
WE OUT HERE!!! 🐍👊🏽 SQUAD #riverdale pic.twitter.com/LzdxRMdfjH

— Vanessa Morgan (@VanessaMorgan) January 25, 2018
As far as we know, Toni is a minority amongst the Southside Serpents as one of the very few women in the group. It doesn't look like Betty or Veronica have the desire to be her friend, so it would be nice for her to have another gal by her side. Sweet Pea is great and all, but who does she go to when she needs advice on maintaining her hair color without damage?
See Also
The notorious Broadway failure will rock this town.
We Could Learn More About Each Character
In Season 1, Cheryl was in almost every episode, but now, the focus is shifted to The Lodges. We can't help but miss the redhead's quips and sharp attitude—we'd only just started to peel back her layers and it seemed like we'd see more of her vulnerability. If Toni and Cheryl get into a relationship, there's no doubt both will become a focal point. And as they get to know each other on a deeper level, so will we.
Here's to hoping we get justice for Toni and Cheryl. They deserve it!
Riverdale, Wednesdays, 8/7c, The CW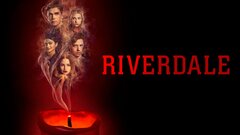 Powered by