What's On: 'Waco,' 'X-Files' Alternate History, Pop Gets 'Physical,' Apologies from 'Full Frontal'
A selective critical checklist of notable Wednesday TV:
Waco (10/9c, Paramount Network): Launching the newly branded network with distinction, this six-part docudrama gets off to an engrossing start as it foreshadows the tragic 1993 standoff involving ATF and FBI agents at the Branch Davidian cult compound in Waco, Texas, culminating in a shootout and fire which claimed scores of lives. Taylor Kitsch, returning to Texas after Friday Night Lights, brings folksy charisma and the quiet arrogance of a zealot to the role of cult leader and part-time rocker David Koresh, who imposes a mandate of celibacy on all the men but him. Michael Shannon (The Shape of Water) is stoic and convincing as Gary Noesner, FBI's top hostage negotiator, first seen managing a similar standoff at Ruby Ridge, Idaho, with a goal of keeping violence from escalating. How things got out of hand in Waco is the arc of this story. Recommended to fans of last summer's Discovery Channel hit Manhunt: Unabomber.
The X-Files (8/7c, Fox): An alert to all those who may have drifted from the X-Files fold: This week's episode is the Darin Morgan instant classic you've been waiting for. The former Flukeman, who went on to pen such revered episodes as "Clyde Bruckman's Final Repose" and "Jose Chung's From Outer Space," writes and directs a truly "out there" hour that hinges, in part, on a legendary missing installment of The Twilight Zone—not to be confused with The Outer Limits, unless you want Mulder (David Duchovny) to go off on a rant. Political satire rests easily within a whimsical story that deals with the notion of alternate histories, which includes a new origin story for The X-Files that even toys with the credits.
Let's Get Physical (8:30/7:30c, Pop): Body shaming is all the rage in this broad but forgettable sitcom, starring Matt Jones (Christy's ex-husband on Mom) as Joe Force, the out-of-shape heir to an aerobics fitness fortune. "My body's a dive bar. Everybody's having fun and much better stories," Joe says, content to be a proudly pudgy bar singer. But when his late father's will forces him into service at the family gym, in direct competition with his buff nemesis (Chris Diamantopoulos) and former girlfriend (AnnaLynne McCord), it may be time to do some heavy lifting. Co-starring the seemingly ageless Jane Seymour, a terrific sport as Joe's newly widowed mom, who never breaks a sweat as she manipulates her son to ensure her legacy.
This is paired with the fourth-season opener of Pop's signature comedy series, Schitt's Creek (8/7c), starring the irrepressible Eugene Levy and Catherine O'Hara as the most hapless nouveau-poor parents since Arrested Development. The new season begins when a guest drops dead just as the Roses think they've got their struggling motel business back on track. Maybe they should go into business with Physical's gym rats.
Full Frontal With Samantha Bee (10:30/9:30c, TBS): Among TV's most fearless practitioners of take-no-prisoners political satire, Bee presents the results of what she calls the "first-ever Apology Race." For two weeks, Full Frontal correspondents have traveled the world in an effort to make amends for presidential tweets and other offenses. We'll see if they've healed divides or just poured more fuel on the various garbage fires.
Inside Wednesday TV: CBS's The Amazing Race (8/7c) heads to France for a two-hour episode—which will be the norm for all of February, as CBS pits the reality competition against the Winter Olympics—and racers will have to endure yet another head-to-head contest to get to the mat. … ABC's The Goldbergs (8/7c) takes a forward leap into the 1990s with a backdoor pilot that ABC ultimately decided not to pursue as a series. Tim Meadows stars as John Glascott, promoted to head of the William Penn Academy, with Nia Long as his sister Lucy, who joins the staff and brings her teenage daughters along as students. Beverly Goldberg (Wendi McLendon-Covey) escapes her empty nest long enough for a cameo. … Fox's 9-1-1 (9/8c) sends the first responders to rescue survivors of a plane crash—which let's hope is a big enough diversion to keep the dreary personal stories in the background for a week. … If BBC America's Planet Earth: Blue Planet II leaves you wanting even more visually stunning immersion in natural wonders, its host goes Down Under for Smithsonian Channel with David Attenborough's Great Barrier Reef (8/7c), exploring the Australian marvel from above and under water. … Another wonder of the world gets a new look in a special episode of PBS's Secrets of the Dead that involves "Scanning the Pyramids" (10/9c, check local listings at pbs.org). Researchers using non-invasive 3D and thermal-imaging technologies have discovered new cavities and crannies within the ancient structures.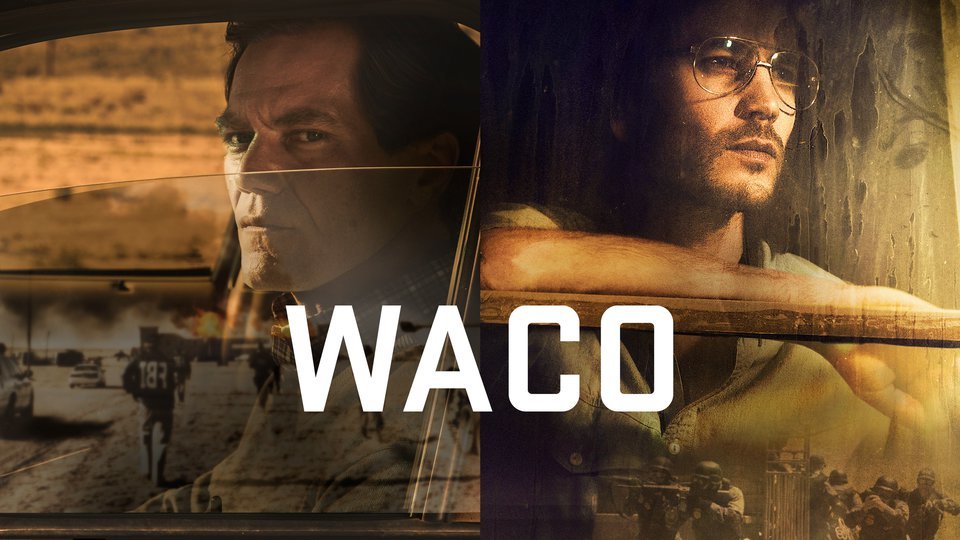 Waco
where to stream
Powered by