A Fourth Chicago Series? Dick Wolf Confirms, 'There Have Been Discussions'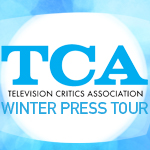 NBC's Chicago franchise is looking to expand.
Hot on the heels of the success of procedurals Chicago Fire, Chicago P.D. and Chicago Med, executive producer Dick Wolf revealed the Peacock may be interested in adding another installment to the Windy City
"There have been discussions," Wolf confirmed at the Television Critics Association press tour on Wednesday. "It would probably be in the legal system. To have these three shows operating this synergistically is literally a dream come true and my instinct is to always double down, but there are many masters to serve and a lot of people have to agree."
Wolf is no stranger to building lasting television franchises, having spearheaded NBC's Law & Order, which ran for twenty seasons spawned four spin-offs: Special Victims Unit, Criminal Intent, Trial by Jury and Los Angeles. "It would be unseemly to complain," Wolf said. "I am very happy with what I'm doing and would like to be able to continue these [Chicago] shows to the level that the Law & Order's got to."