Hulu Reboots 'Animaniacs' With 2 New Seasons of the '90s Animated Hit
Kids of the '90s, rejoice! Yakko, Wakko and Dot are storming back on screen with two new seasons of Animaniacs over 20 years after the iconic series bid The WB adieu.
In May 2017, reports began swirling that the cartoon's former executive producer Steven Spielberg was developing a reboot of the animated hit. On Thursday, those rumors were finally confirmed when Hulu—in partnership with Amblin Television and Warner Bros.—revealed they'd picked up the two-season, straight-to-series order with Spielberg back at the helm.
The beloved show will again follow the adventures of the aforementioned wacky Warner siblings as they escape from the Warner Bros. water tower night after night. Those adventures include such variety show staples as musical numbers, short skits, and a large cast of characters like fan favorites—and stars of their own WB animated series—Pinky and the Brain.
See Also
'The Path,' 'The Bachelorette' and some Food Network favorites are among Hulu's January additions.
This will be the first Hulu Original series intended for both parents and children, reaching across generations. "Together with Warner Bros., we look to bring new audiences and longtime fans into this wild world of Yakko, Wakko, and Dot.I am also excited that the full library of Animaniacs and Tiny Toon Adventures episodes are included in the deal," Spielberg said in the release.
Animaniacs is just the latest entry into the Hulu Kids library, which is full of ready-to-stream classic children's programs like Teen Titans Go!, Curious George, The Powerpuff Girls, Doozers, Adventure Time, Doc McStuffins, Teenage Mutant Ninja Turtles and more. New episodes will premiere in 2020.
In the meantime, fans can catch up on some of their old favorite episodes now, as Hulu has added all 99 episodes of the original series to their catalog. Also available are fellow WB classics like Pinky and the Brain, Pinky, Elmyra and the Brain, and the complete Tiny Toon Adventures collection.
Well, we have just one thing to say to all of that: "Hello-o-o, nurse!"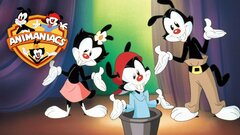 Powered by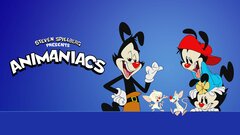 Powered by