WATCH: The Women Get Competitive on 'RelationShep'
Shep Rose is just trying to find love, but it's harder than it looks.
In this exclusive clip from Monday night's all new episode of RelationShep, the Southern bachelor has invited a few women he's really connected with back to his hometown of Charleston, South Carolina.
Everything seems to be going smoothly (or as smoothly as a bunch of women living in the same out vying for one man's heart can go) until Shep makes an announcement about a surprise visitor that may stir up some drama.
Watch the exclusive clip below:
RelationShep, Mondays, 10/9c, Bravo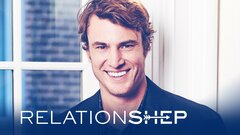 Powered by