Paging Nurse Bobbie! Jacklyn Zeman Celebrates 40 Years on 'General Hospital'
It sure pays to be a mem­ber of the world's oldest profession. Jacklyn Zeman joined ABC's General Hospital 40 years ago this December as teen hooker-turned-supernurse Barbara Jean Spencer—and, to this day, she's just what the doctor ordered!
Zeman talked with TV Insider about her remarkable life in Port Charles.
Why, after all this time, are we still so nuts about Nurse Bobbie?
Jacklyn Zeman: Because she's been through hell and came out the other side. She and her brother Luke [Anthony Geary] were raised in a whorehouse by their aunt Ruby [Norma Connolly], the madam, who one day said to Bobbie: "It's time to sing for your supper!" And then Bobbie got pregnant—at age 14! She has survived a lot of crap, but she faces her fears. And now she's wise and the salt of the earth. The fans like that. They think, "If Bobbie can pull out of her hell, I can figure out my own problems." Bobbie gives you hope.
No soap today would have the nerve to create a family like the Spencers!
It was ballsy even back then. We're talking about a time when an unmarried couple couldn't check into a hotel without the girl putting on a fake wedding ring. GH was being very racy but, hey, it worked. We were saved from cancellation.
You were a huge part of Luke and Laura fever—in fact, it was Bobbie who brought Luke to town so she could steal Laura's (Genie ­Francis) man Scott (Kin Shriner). How crazy did things get back then?
We were all so hot at the time that people actually dressed like us for Halloween. There were Bobbies everywhere, with their curly red wigs, the boobs, the little nurse's uniform. [Laughs] It was insane!
Bobbie has made a lot of wicked choices, but you've always kept her on the right side of villainy.
I remember getting a Soap Opera Digest award for Best Villain one year—I think maybe when Bobbie was switching pregnancy tests—and while I certainly appreciated the award, I was kinda like, "Really? Wait a minute. I play a villain?" I never saw her that way!
Bobbie always had an agenda, but it never came from an evil place. It was always about moving herself forward and making life better for her family, never to hurt anybody. She was all about taking control because her parents were alcoholics and she had no control growing up. But, yeah, some of her choices were horrible! Laura Wright [Carly] and I have some scenes coming up where our characters talk about karma coming back to kick them in the ass. The writers don't forget our history. The audience is going to love it!
Bobbie and Scotty were a great potential supercouple but never quite got it together. How come?
Scotty was Bobbie's everything! He was from the right side of the tracks, loving parents, college educated, great people skills, super good-looking. And he had a trust fund! [Laughs] What more could a gal want? Bobbie was all ready to get married, have children and live happily ever after. Scotty, on the other hand, thought Bobbie was a fun, hot little number and a great way to spend a weekend, but his heartstrings were pulled by Laura, who was very needy. Scotty wanted to be the hero and he couldn't be that with Bobbie, who was always self-sufficient. She wasn't looking to be saved. She was looking for an equal.
Yet, all these decades later, a Bobbie-Scotty romance still seems like a possibility.
Hey, for all we know it's happening! [Laughs] Here's the weird thing: A couple of years ago we played scenes where Scotty was stringing both Bobbie and Lucy [Lynn Herring] along, and the girls had finally had it. They confronted him and said, "You have to choose." And, surprisingly, he picked Bobbie. When we got that script Lynn was, like, "Really?" And I'm going, "Hey, don't blame me! That's what the writers wrote!" I was just as surprised as anybody. And then…nothing! The ball got dropped and the Scotty-Bobbie thing went absolutely nowhere. Hell, maybe it's still secretly going on and neither of them is talking about it! [Laughs] I always say to Kin, "Are Bobbie and Scotty on or off? Are they in or out?" We don't know!
Except that Kin's all about a Scotty-Ava romance!
It's true! He and I just did a 40th-anniversary public appearance tour, and he would not stop talking about Maura West! He was constantly telling the audience, "I just love that gal. She's kinda hot. She's great. When she came on the show, I said to the producers, 'What are you gonna do with that Maura West? Why don't you send her my way?'" Three years later, he's still hoping for it.
You started out your career as a Playboy Bunny. Was that a good or bad thing?
I loved that job! And if I hadn't become an actress I'd probably still be working for Mr. Hefner's corporation doing something or other. I was the youngest bunny they'd ever hired. I was right out of high school and had been doing runway modeling and working on the side as a private detective.
Stop. You're making this up.
It's true! I was trailing people who owed money. I was also planning to go pre-med at NYU, so I needed all these side jobs. I even took a job dancing in Venezuela to help pay for school. I went to Playboy when I was 17, and they told me to come back when I was 18, and so I did, and they hired me immediately. I became a bunny and PR gal. I would go on talk shows and promote the brand. I traveled everywhere. To have that kind of life at 18 was thrilling. I loved every second of it. Now I'm playing a grandma. I suddenly feel very old. [Laughs] How did this happen?
And you had no acting experience when you landed your first soap gig as Lana on One Life to Live?
At that point I'd only done commercials. I played a tomato that tap-danced around a ketchup bottle, and I did one for Jergens where I was sitting in a bathtub. I had auditioned for Ryan's Hope but later that same day I was offered the role on OLTL. And I was still playing Lana when I was cast as Bobbie. Lana was pregnant but drinking, and Brad the baby daddy—played by Jameson Parker—gave her sleeping pills in a glass of milk. And it killed her.
Again, you'd never get away with that today.
It was intense! Brad was only trying to calm Lana down, not murder her. He needed time to figure out what he was going to do about the pregnancy. He had no idea he was mixing pills with liquor. It was great, shocking writing. And Lana was still dying on the couch in her black lingerie when Bobbie was popping out of an elevator for her first scene on GH.
You were on both soaps at the same time?
They overlapped by a few days. I finished OLTL in New York, and suddenly I was in California starting GH. ABC put me up in a bungalow at the Beverly Hills Hotel for three months.
No way. Today you soap stars are lucky if they give you a parking place!
It's true! [Laughs] The budgets were a lot different in those days! Plus, they gave me a driver to take me everywhere. It all happened so fast. You could watch me on OLTL, then stay tuned and see me on GH—10 pounds lighter. I had put on those extra pounds so that Lana would look kind of bloaty because her life was a disaster, and then I literally did not eat for three days before starting GH in order to drop the weight.
I had brown hair as Lana, red hair as Bobbie, and Bobbie was very bouncy and peppy. Sparkle Plenty from Dick Tracy was my inspiration. The idea of an actor appearing as two different characters on two different soaps at the same time was unheard of in those days! A real BFD! They didn't want to confuse the audience. Now it's no big deal.
Didn't you and exec producer Gloria Monty—the woman who saved GH—show up at the same time?
Gloria started three or four days after I did. She was great. Really hands-on. Tony, Genie, Kin and I were just kids, really. Still so new, so raw. If we were doing a bedroom scene, Gloria would actually get in the bed and show us what to do. She taught me the power of being still on screen, especially during a love scene when they come in for a close-up. She'd say, "Jackie, stop flop-flopping around like a fish!" We learned so much from her.
She also had a reputation for being overbearing and difficult. Did she scare you?
Gloria came to work every day with a machete, but you learned to stay out of her way. I remember her coming down to the set one day and getting horribly mad at one of the crew guys, and she called him out in front of 300 people. I went to her office at the end of the day and said, "Gloria, if you ever have a problem with me, I would appreciate it if we discussed it privately and quietly, because when that happened today I felt mortified for that man. If you ever do that to me in front of everybody it's not going to work. I will fall apart. I will give you less, not more."
How'd she respond?
Oh, she was great about it. Gloria could be a bully, but she was also a big enough person to say, "Oh-kaaaay, Dah-ling, I understand. We'll be fine." She had no children. We actors were her kids. The show was her kid. I would call her on Mother's Day and say "Happy Mother's Day, Mom!" because that's how I felt about her.
The work could be brutal in those days. We went 52 weeks a year, only getting Thanksgiving and Christmas Day off. My grandmother passed away, and they wouldn't give me a Friday off to go to her funeral in New Jersey. I got invited to the White House to have dinner with the Reagans. I asked for time off. Nope. But that was the job, and I was so glad to have it. I love daytime. I prefer daytime. I want that feeling of an extended family. I raised my two amazing daughters, Cassidy and Lacey, while on GH and got to go home every night to be with them. So no complaints from me! It makes my heart so happy to still have this job and to be able to do what I love.
What, in your mind, was your grandest moment on GH? The death of BJ story?
More than even my grandest moment, I think that story was the grandest moment for our show. Up to that point, GH had been big on romance and fantasy and mystery, but the BJ story really affected the audience in a deep and emotional way. Losing a child is a parent's worst nightmare, yet it was written so beautifully, so thoughtfully, by Claire Labine. It really anchored our characters, and it gave the audience everything.
What are you proudest of on this 40th anniversary?
That soaps matter. OK, what we do isn't brain surgery, but so many of Bobbie's stories—the abusive marriage that led to her hysterectomy, her daughter being killed by a drunk driver—have had people stop me on the street and say, "That happened to me too, and you really helped me get through it." Yeah, we're here mostly to entertain but we are also relevant. The people who watch GH connect with us as if we are family, and I am so proud of that! What we do is important.
General Hospital, Weekdays, ABC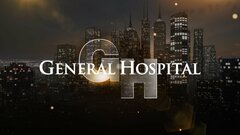 Powered by