What's Streaming on Netflix, Amazon, and Hulu? 'The Crown' Season 2, 'East Los High' Finale and More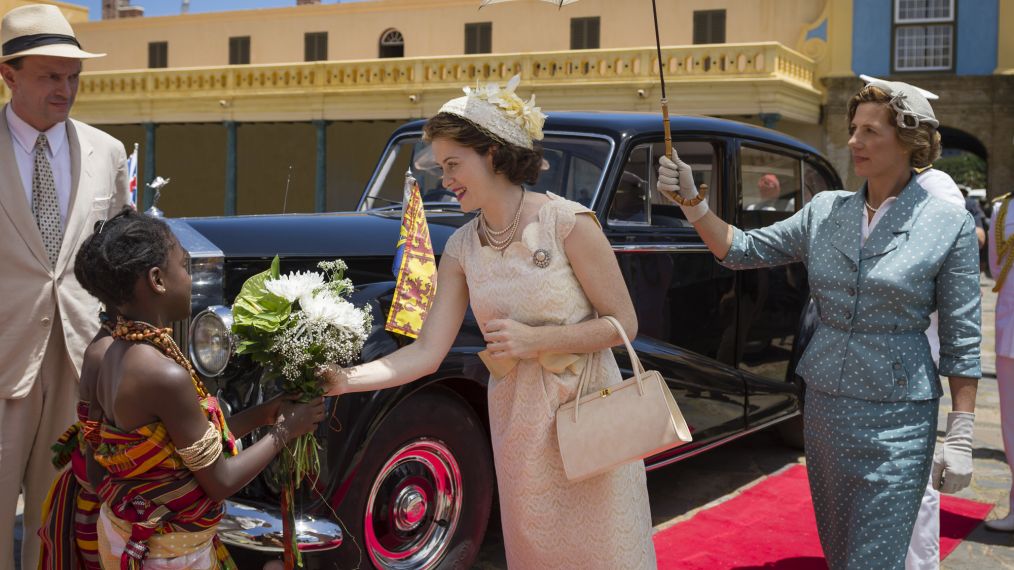 NETFLIX
The Crown
Season Premiere Season 2, Friday, Dec. 8 Queen Elizabeth (Claire Foy, above center) will be facing some royal pains in Season 2, which covers 1956 to 1964. There's the Suez Crisis, husband Philip's (Matt Smith) alleged infidelity, sister Margaret's (Vanessa Kirby) marriage to peasant Antony Armstrong-Jones (Matthew Goode), the Kennedy assassination, the war minister's affair with a model who was also sleeping with a Soviet "attaché"…need we go on?
Glitch
Season Premiere Season 2, Tuesday, Nov. 28 New season, new problem. Provincial Aussie police officer James Hayes (Patrick Brammall) still hasn't figured out why several people buried in the local cemetery (including his wife) came back to life. But he's 100 percent sure that there's a killer in town who wants them dead again.
Dark
Series Premiere Friday, Dec. 1 This 10-part time-jumping German mystery isn't a whodunit. It's a when-dunit about the supernatural connection between the disappearance of two kids in the present day and events that occurred in the same area circa 1986.
Easy
Season Premiere Season 2, Friday, Dec. 1 Mumblecore director Joe Swanberg's anthology about the loving and lovelorn in Chicago gets more hearts to break for Round 2. Aubrey Plaza, Michaela Watkins and Joe Lo Truglio are among those joining the cast, which already includes Marc Maron, Aya Cash and Dave Franco.
A Christmas Prince
New Movie Available now A wannabe investigative journalist (iZombie's Rose McIver) thinks she's getting her big break in this romantic comedy when she's sent abroad to write an exposé on a soon-to-be European king. But from the look of those stairs, she's more likely to break her neck.
Frontier
Season Premiere Season 2, Available now, Netflix Current Aquaman Jason Momoa drinks more ale, kills more beasts and gets more blood on his face in Season 2 of the drama, about the early fur trade in North America. In the process, he also proves that anything is better when Leonardo DiCaprio and Tom Hardy do it.
See Also
The six-episode series will be released later this month.
Mudbound
New Movie Available now What, Emmys aren't enough for them anymore? Netflix seems to be announcing that it really, really wants an Oscar—and probably deserves one—with this epic drama, which received a standing O at the Sundance Film Festival earlier this year. Carey Mulligan (left) and Mary J. Blige play two impoverished women (one white, one black) struggling with farm and family in the sticky Mississippi Delta during World War II.
El Camino Christmas
Movie Premiere Friday, Dec. 8 Lots of things could get in the way of a young man (Luke Grimes) searching for his father. And being held up in a Nevada liquor store with five strangers on Christmas Eve was totally on our list. Jessica Alba, Dax Shepard, Vincent D'Onofrio and Tim Allen also star.
HULU
Chance
Season finale Wednesday, Nov. 29 Dr. Chance (Hugh Laurie) returns to San Francisco, where his season-long quest to catch a serial killer reaches a conclusion. Here's hoping that conclusion isn't his death at the hands of said serial killer.
East Los High: Finale Event
Series Finale Friday, Dec. 1 East L.A. teenage dance crew the Bomb Squad says goodbye (to us, to high school, etc.) in an emotional send-off that picks up eight months after the drama's Season 4 cliffhanger left off.
See Also
Things may be looking up for Camille on season 3 of East Los High
Shut Eye
Season Premiere Season 2, Wednesday, Dec. 6 Hey, nobody said marriage was easy! Fake psychic Charlie Marks (Jeffrey Donovan) and his wife, Linda (KaDee Strickland, below, with Donovan), struggle to make sense of his possibly real psychic visions while dealing with a RICO investigation and the loss of their home.
AMAZON
The Marvelous Mrs. Maisel
Series Premiere Wednesday, Nov. 29 Only the hardest of hearts won't fall for 1950s housewife Miriam "Midge" Maisel (Rachel Brosnahan, above) in this comedy from Gilmore Girls creator Amy Sherman-Palladino. Make that "former housewife": After her plagiarizing husband, a wannabe stand-up comic, leaves her for another woman, Midge gets drunk and ends up taking the stage herself—with much better results. Like, she-could-make-a-career-out-of-this results. You know the old expression, "When one door closes…break through the glass ceiling."
See Also
The actress also leaned on comedy veterans and co-stars Tony Shalhoub and Marin Hinkle.
The Grand Tour
Season Premiere Season 2, Friday, Dec. 8 Former Top Gear presenters Jeremy Clarkson, James May and Richard Hammond drive more sweet cars through semi-far-off lands (Mozambique, Switzerland, Britain and more). Will this season also feature the fiery car crash in the Swiss mountains that nearly took Hammond's life in June? That would be like an action movie, but really freaking scary.
Back
SERIES PREMIERE Available now Have a pint! Peep Show costars David Mitchell and Robert Webb make 'em laugh again in this dark comedy from the U.K. about a divorced fortysomething failed lawyer (Mitchell) who thinks he can reinvent himself when he inherits his father's pub. Webb (below left, with Mitchell) plays his suave former foster brother, who ruins that plan by returning, charming the guy's remaining family and edging in on the business. Basically stealing his whole life.
Also Streaming
Amazon Prime
Dark Angel, Season 1, Available now
Hulu
Blossom, Complete series (right),
Available now
Prison Break, Complete series, Available now
Netflix
Broadchurch, Season 3, Nov. 27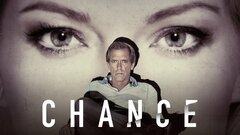 Chance
where to stream