'Total Divas' Returns: Here's What You Missed in the Season 7 Premiere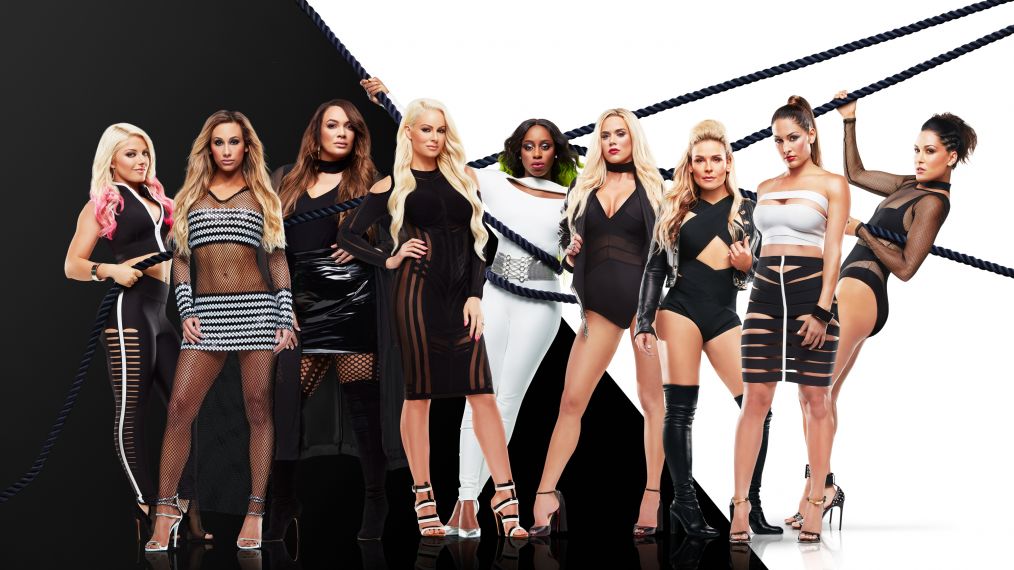 The women of WWE are back for a seventh (seventh!) season of Total Divas with new additions Carmella, Nia Jax and Alexa Bliss. During the season premiere of the E! reality series, one of these up-and-coming ladies got off to a bumpy start by rubbing a veteran the wrong way.
Here's what happened this week:
Money in the Bank
The pressure is on for the participants in the first-ever women's Money in the Bank ladder match. Lana, who has the least experience in the ring, is working with Natalya and Nikki Bella to get ready for the milestone. Rusev is concerned for his wife's well-being. Nattie reveals she is afraid of heights and seeks the advice of her father, former WWE Superstar Jim "The Anvil" Neidhart. The family take a trip to a hardware store to purchase some ladders to practice, which brings its own share of hilarity. One of the ladders actually falls off the roof of their car as they are driving home. Never a dull moment when Natalya gets together with her relatives. The show ends with the women heading to the ring, so we'll have to wait until the next episode to see the outcome.

Trinity Wants Romance
The dynamic of Trinity (Naomi) and husband Jon (WWE Superstar Jimmy Uso) is among the most entertaining parts of the show. The couple have now been married three years and moved to Pensacola to be close to Jon's family. Things are going well for the two professionally as Trinity is the women's champion and Jon is a tag champion with his brother. However, at home Trinity feels they are lacking romance. They banter about who should cook. Trinity says, "I'm the champ. I don't need to cook." This prompts Jon to break out his championship. This happens in every house, no? It's decided to go out to eat. Jon's idea is to hit up a drive-thru for some SPAGHETTI. Trinity isn't feeling it. In an effort to appease wifey, he takes her to a lighthouse. Needless to say, Trinity doesn't appreciate her hair turning Diana Ross. Jon's latest attempt scores when he serves up a homemade spaghetti dinner or so Trinity thought. Lesson: if you are going to try to play off takeout for a home cooked meal, make sure to throw away the box. Trinity did appreciate the effort. I love these guys. They could have their own sitcom.

Birdie's Debut
Move over Winston and Josie, there is a new bundle of joy. Birdie makes her Total Divas debut with Brie Bella and Bryan enjoying the new parent life. Bryan is on paternity leave from his SmackDown general manager duties. However, one phone call from WWE means he would have to go back to work. Bryan appreciates the time he has, but the call does come. The observations here are Birdie is cute and Brie somehow looks better than ever. Hot momma. You can understand why Bryan has a hard time leaving them.

Nikki Misses Wrestling
Nikki is coming off her WrestleMania engagement to John Cena. Even though she got the ring she longed for, an injury is keeping her away from the wrestling ring. She pitches the idea to cover for Bryan in the GM role, but it's shot down by the creative team. Despite not getting the gig, Nikki appreciates being able to lend advice to Lana and help others from the sidelines. She is finding ways to contribute, supporting he coworkers and appearing as an ambassador for WWE.
See Also
Natalya on why she thinks season seven of WWE 'Total Divas' is the best one yet.
Maryse Wants Respect
Maryse is flourishing as the manager of her husband The Miz. However, she feels newbie Nia forgets the contributions she made in the ring. Nia brings up that it's too bad Maryse wasn't able to compete in a Money in the Bank ladder match as part of the women's revolution. The French-Canadian sees the comment as disrespect. Leave it to Miz to remind Maryse of what she accomplished and that he wouldn't stand for what Nia said. Things get heated after Maryse thinks Nia asked her if she knew what a gauntlet match was or if she has ever competed in one. Nia's best friend Alexa remains Switzerland when the back and forth argument ensues. Wise move. She later gives some advice to Nia to maybe try not to ruffle the feathers of those who came before them as the women of the past didn't get the same opportunities they are getting. Alexa and Nia are fun together on social media and that can translate on the show.

WWE Total Divas, Wednesdays, 9/8c, E!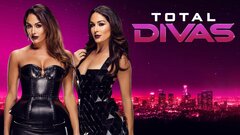 Powered by