'Elementary': Sherlock Suspects Joan and Marcus Are Up to No Good (VIDEO)
It looks like Sherlock Holmes (Jonny Lee Miller) is deducing something threateningly close to home on Elementary's January 14 episode. The sleuth suspects that his crime-solving partner and roommate Joan Watson (Lucy Liu) has begun sleeping with Detective Marcus Bell (Jon Michael Hill), a no-no he claims for professional reasons.
But is Sherlock's jealously pointing to something a little more personal?
Here's an exclusive look at the trailer for the upcoming episode, titled "Burden of Blood" (though we might call it "The Case of the Cuckolded Detective instead), which will run at the end of tonight's episode on CBS.
[jwplatform NeRRXmB7-J0km5hnF]
Elementary, Thursdays, 10/9c, CBS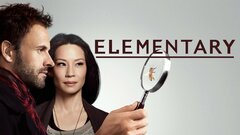 Powered by