'Bionic Woman' Star Lindsay Wagner Has "Mixed" Opinion of Today's Female Superheroes
Television's original Bionic Woman is sounding off about the superheroes of today.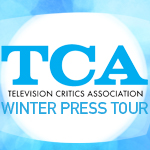 While appearing at the Television Critics Association (TCA) Press Tour on Tuesday, Lindsay Wagner, who portrayed Jaime Sommers for three seasons in the 1976 classic science fiction action series, was asked to state her opinion about the modern day female television superheroes.
"It's mixed," Wagner admitted. "It's great that women are now allowed to be heroes. But I am also concerned when I see that a lot of the modern day ideas of a female superhero are just yesterday's male hero in some tights. The whole point of having a woman in a leadership position of any kind is to hopefully bring the feminine aspect of wisdom and intelligence to whatever they're attempting to do."
Over the last few years, female superheroes have exploded onto the television landscape thanks to shows like CBS's Supergirl, Netflix's Jessica Jones and strong female presences in the DC Comics universe depicted in The CW's Arrow, The Flash and Legends of Tomorrow. Wagner also hopes that these characters, combined with advances in special effects, will enrich the storytelling of these genre series.
"Hopefully we get used to technology so we don't have to be mesmerized by it and get back to story," added Wagner, who can be seen in Up's new original movie Love Finds You in Valentine on February 14. "We talked a lot about that on Bionic [Woman] and we were constantly pushing ourselves. I'm hoping we start to grow now."