Donald Trump to Pay Another Visit to Jimmy Fallon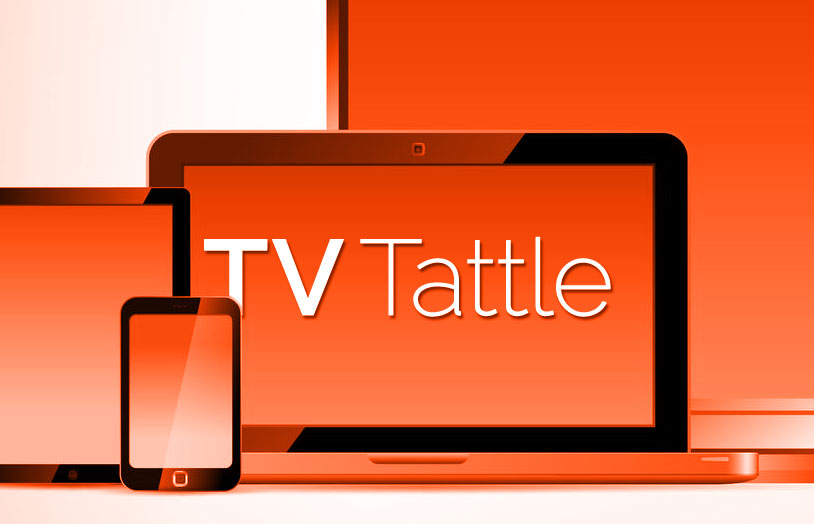 The Republican presidential frontrunner will drop by The Tonight Show on Monday, exactly four months after his last visit. Trump's chat with Fallon airs three days before the next GOP debate.
CBS says Weatherly, who recently pleaded no contest to DUI, will exit the long-running drama at the end of the season. "He is a valued part of the CBS family," the network said in a statement, "and the immense charm and talent he brings to the screen as 'Very' Special Agent Tony DiNozzo has helped make NCIS what it is today – the No. 1 drama in the world."
HBO programming chief Michael Lombardo blames himself for the reaction to Season 2, telling The Frame: "Our biggest failures — and I don't know if I would consider True Detective 2 — but when we tell somebody to hit an air date as opposed to allowing the writing to find its own natural resting place, when it's ready, when it's baked — we've failed." Lombardo also addressed the amount of nudity on HBO shows, saying: "We have never given a note to say, 'More nudity.'"
The Fox comedy tries to move forward in tonight's Season 5 premiere, but it's desperately trying to recapture its former glory. As Willa Paskin put it, "By ending its central romances, New Girl left its characters idling, less funny, less vital, trying and failing to recapture their original joie de vivre." PLUS: Creator Liz Meriwether says: "It's time for the characters to grow a little bit," and what happened to Zooey Deschanel's movie career?
The NY Times reports the extent Sheen and his people went to keep his secret hush-hush, including allegedly paying a blogger $60,000 to remove posts about Sheen's HIV status.
Check out her reunion with "Norm" and "Cliff."
Netflix is teaming with DreamWorks Animation on several new animated series, including a reimagining of the '80s cartoon Voltron.
In a first person piece, Penny Beernsten writes: "The day I learned of the exoneration was worse than the day I was assaulted…I absolutely wanted the earth to swallow me." PLUS: Dismissed Steven Avery juror claims that two jurors were related to county employees.
The Dec. 17 episode has now been watched 24.43 million times, thanks to 7.18 million watching via delayed viewing.
The Rock will produce a cop drama revolving around the Los Angeles Police Department's Auto Theft Task Force. Johnson tweeted: "Wanted to produce a show w/ @FOXTV that combined FAST & FURIOUS w/ the real life bad ass #BoostUnit of the #LAPD."
Galifianakis clowns around as Chip Baskets in the Louis CK-produced FX comedy premiering on Jan. 21.
Mayim Bialik's teen NBC comedy debuted on Jan. 3, 1991, running for five seasons that ended in May 1995. Check out how the cast then and now.
That's slightly below the 10.1 million who tuned in for last year's premiere.
She'll reprise her G-woman role from earlier this season.
The British reality show returned tonight with the Flavor of Love alum, Liza Minnelli's ex-husband and Angie Bowie, who was married to David throughout the '70s.
The new 10-episode season will expand from 30-minute to one-hour episodes.
The 22-year-old former child actor looks nothing almost unrecognizable these days.
The Louisiana-set six-episode true-crime series, premiering tonight, follows a detective who comes out of retirement to solve the cold case of a dead young woman who was killed in 1997.
Danielle Morrow wed co-star Jeremy Rowley two months after their co-stars Nathan Kress and London Elise Moore got hitched.
The MTV drama based on the Terry Brooks fantasy book series is "going to fantasy the living hell out of itself or die trying," says Genevieve Valentine. She adds: "Unfortunately, a show that borrows so liberally from both Lord Of The Rings and The 100 is asking to be compared to one of the biggest fantasy epics ever put on screen, and a young-adult critical darling driven firmly by characters facing wrenching choices and consequences that are far-reaching and morally gray. And if The Shannara Chronicles wants to be either epic or complicated, it's going to have to try harder than it does in the opening episodes of the season." PLUS: Shannara harks back to the golden age of syndicated genre fare, and the show is plagued by bad CGI and bland acting.