What's Worth Watching: A 'Madtv' reunion on The CW, plus 'New Girl' and 'Grandfathered' on Fox
While most networks and all news outlets will be broadcasting President Obama's final State of the Union address (9/8c), there's plenty else going on in the first hour of prime time.
Madtv 20th Anniversary Reunion (8/7c, The CW): Destined to live under Saturday Night Live's formidable shadow through its 14-year run on Fox, this underrated sketch-com launched many notable careers—to name a few: Ike Barinholtz, Keegan-Michael Key and Jordan Peele, and Alex Borstein—many of whom reunite for a compilation of clips and new material. (If you really want to go mad for MADtv, 75 of the best episodes are available for streaming on The CW's digital CW Seed network.)
New Girl (8/7c, Fox) and Grandfathered (8:30/7:30c, Fox): On New Girl, Henry Winkler and Julie Hagerty are a scream as the lovably perky parents of Jess's (Zooey Deschanel) dull date (Saturday Night Live's Taran Killam), described as "a human pile of saltine dust." Her dilemma: how to dump the loser and keep mom and dad. In a strong subplot, Nick (Jake Johnson) should know better than to take Schmidt's (Max Greenfield) advice on how to be the new boss of the bar. Followed by a special episode of Grandfathered, reuniting John Stamos with his Full House co-star Bob Saget. Turns out his cameo in the pilot episode wasn't a fluke. He's an old buddy, part of Jimmy's "Sat Pack."
Finding Your Roots With Henry Louis Gates (8/7c, PBS): What in the world do Bill Maher, Bill O'Reilly and Soledad O'Brien have in common? An Irish heritage, with each personal history explored in a new episode of this engaging genealogy series.
Freeform, No Lie: Yeah, we don't really get the new name, either. But it makes sense that ABC Family would use a new season of its signature thriller Pretty Little Liars (8/7c) to launch its new brand name, Freeform. The show's sixth-season winter premiere jumps everyone five years forward—probably smart, as the stars aren't getting any younger. For those needing to catch up, the first half of Season 6 will be repeated in a marathon starting at 11 am/10c.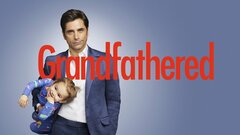 Powered by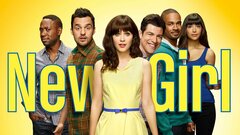 Powered by