'Shameless' Season 5 Blu-Ray: A Perfectly Frank Deleted Scene With William H. Macy (VIDEO)
How the hell does a guy blow $121,000 on one night of booze, crack and dim sum? Hey, it's easy when you're Frank Gallagher.
On Tuesday, December 29, Warner Bros. Home Entertainment will release Shameless: The Complete Fifth Season on DVD and Blu-ray, a collection that includes 12 episodes and two featurettes, plus several unaired scenes, including one in which freaky Frank (William H. Macy)—fresh from a blackout—goes to the bank and finds out he withdrew all the money from his son's insurance check. And he can't remember what he spent it on! Here's an exclusive look at how it all went down.
[jwplatform F7tjLLbA]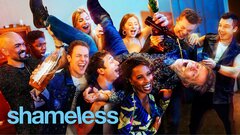 Powered by