What's Worth Watching: 'Sherlock' on PBS, 'Ash vs. Evil Dead' on Starz and more for Friday, Jan. 1 and Saturday, Jan. 2
Sherlock, "The Abominable Bride," Friday, Jan. 1, 9/8c, PBS (check local listings at pbs.org)
We didn't have to wait long for the first must-see TV event of 2016. In what's turning out to be a huge holiday weekend for PBS's Masterpiece franchise—with the final-season premiere of Downton Abbey looming on Sunday—Masterpiece Mystery! delivers a very special one-night-only return of the brilliant Sherlock as played by Benedict Cumberbatch, with Martin Freeman his Watson. Both actors are so in demand with their film careers that they could fit only a single 90-minute stand-alone movie into their schedules—though an actual Season 4 will film this spring, hooray. In a change of pace, Sherlock returns to its original creator Sir Arthur Conan Doyle's Victorian roots, abandoning the series' usual contemporary and high-tech trappings.
Premiering the same day in the U.K. and the U.S., The Abominable Bride is loosely based on the short story The Adventure of the Blue Carbuncle, promising all of those classically atmospheric elements of foggy and seemingly supernatural Gothic mystery we've long associated with the legendary sleuth, before this Emmy-winning series and CBS's Elementary brought Sherlock into the 21st century. Somewhere, Basil Rathbone is smiling. (Programming note: If you miss this because of its New Year's scheduling, Masterpiece will replay the movie Sunday, Jan. 10.)
ASHES TO ASHES: For a laugh-out-scream-out-loud gory good time, you can't beat the outrageously, gruesomely scary-funny season finale of Starz's Ash vs. Evil Dead (Saturday, Jan. 2, 9/8c). Blood rains like, well, rain, drenching everyone in awful offal during a fierce battle to somewhere beyond death in the creepy cabin where it all started back in the original 1981 Sam Raimi cult favorite. As you'd expect, Ash (the hilarious Bruce Campbell) makes all the wrong moves in all the right ways, starting with a misguided and literal trip down into the basement—where every self-respecting horror fan knows is the last place you should go.
Not that Ash has much of a choice, what with his buddy Pablo (Ray Santiago) currently possessed by the evil Necronomicon book, whose talking cover currently is wrapped around his face, rendering him a helpless puppet of the fiendish Ruby (flawless Lucy Lawless). While the haunted cabin plays murderous mind games with its latest victims/visitors, hideous hollow-eyed demon babies are being spawned in the Deadites' latest attempt at world domination. Can Ash and his few remaining living sidekicks save the day? Or will he take a deal from the sexy new devil, who promises she only wants to control evil, not spread it. Let's just hope he keeps his chainsaw-hand gassed up.
INSIDE WEEKEND TV: Reality competitions waste no time getting started this year. Queen Latifah is among the executive producers behind Lifetime's The Rap Game (Friday, 10/9c), in which hip-hop producer Jermaine Dupri sets out to find the next breakout rapper from a group of five young hopefuls, ages 12 to 16, mentoring them in the Atlanta music scene with the help of guests including Usher, Ludacris and Da Brat. … The 10 contestants who'll be competing in the second season of HGTV's Ellen's Design Challenge will be introduced in a "Meet the Cast" special (Friday, 11/10c). The furniture-design competition returns Monday, Jan. 18. … Discovery Life's Shock Trauma: Edge of Life (Friday, 10/9c) takes cameras inside the University of Maryland Medical Center's Shock Trauma Center in Baltimore, with a 97% survival rate ranking it the country's best trauma center. The real-life medical drama should be less generic than what we're seeing these days on shows like Code Black and Chicago Med. … One of the fall's best but least-watched new comedies, The Grinder, gets the marathon treatment on FX (Saturday, 7/6c). Catch up on the brotherly antics of Rob Lowe and Fred Savage before episodes resume on Fox's new Tuesday lineup starting Jan. 5.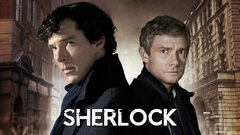 Powered by