What's On: Hey Mister! 'Mercedes' Finale, 'Mr. Robot' Returns and 'Queers' on BBC America
A critical checklist of notable Wednesday TV:
Mr. Mercedes (8/7c, AT&T Audience Network): My favorite of the summer's Stephen King adaptations builds to an appropriately intense climax, written by novelist Dennis Lehane. The twisted Brady Hartsfield (Harry Treadaway in a tour de force of raw torment and madness) is in the wind after faking a fiery death, and retired detective Bill Hodges (Brendan Gleeson) isn't buying it. While the police frantically try to predict where the fiend might strike next, Bill loses sleep over the danger Brady poses to those he holds dear. Happily, with two more books in the Hodges trilogy, Audience Network just announced a renewal for a second season, so here's hoping what comes next will be as satisfying as the opening act.
Mr. Robot (10/9c, USA Network): One of TV's true originals, this surreal cyber-psychodrama returns for a third season, still questioning just what's real and what's only in the head of Elliot (a mesmerizing Rami Malek) as we plunge back down a complex and visually thrilling rabbit hole of anti-corporate revolution, paranoia and Dark Army conspiracy. Joining the cast, and clearly having a ball: Bobby Cannavale as an amusingly quirky though quite possibly lethal Man of Mystery, whose nerdy demeanor behind oversized aviator glasses belies a calculating soul. "When we lose our principles, we invite chaos," he preaches. And chaos is Mr. Robot's specialty, especially now that Elliot is estranged from his anarchic alter ego (Christian Slater as Mr. Robot), who's more than ready to pull the trigger on Stage 2 of the revolt against Evil Corp.
Queers (various times, BBC America): A most unusual dramatic project, curated and directed by Sherlock's Mark Gatiss, this series of eight dramatic monologues was commissioned to mark the 50th anniversary of the Sexual Offences Act, which partially decriminalized homosexual acts between men in the U.K. Some of the actors are very familiar—Alan Cumming, Ben Whishaw, Russell Tovey—and others will be new to the American audience, as they tell of their often-furtive lives in bygone eras (the Blitz in 1941, the First World War, the AIDS crisis of the 1980s) as well as more contemporary times. The scheduling, on National Coming Out Day, is peculiar, with episodes airing at 10 am/9c, 3 pm/2c, 6:30/5:30c, three starting at 10/9c, and two more overnight at 2:15 am/1:15c. Why BBC America didn't just air them in a four-hour block is puzzling, though the monologue format does become wearying after a while. The episodes will also be available starting Thursday On Demand, at BBCAmerica.com and the BBC America app.
Inside Wednesday TV: Consider this a second chance for Hugh Laurie, as his Hulu psychological thriller Chance returns for Season 2. Laurie stars as a forensic neuro-psychiatrist who, after last season's intrigues, becomes a vigilante on behalf of his abused patients, eventually helping a detective who knows his secret to track down a serial killer. … A showmance may be brewing on CBS's Survivor (8/7c) between hunky Cole and Jessica, which could cause tribal secrets to be spilled and a target put on somebody's back. … The CW's bizarro-Archie Comics melodrama Riverdale (8/7c) opens its second season with Archie's (KJ Apa) dad Fred (Luke Perry) in critical condition after being shot at Pop's diner. And really, if you can't even trust a burger joint, is anyplace safe? … Having just appeared in and directed the season opener of Madam Secretary (on which he's an executive producer), Morgan Freeman returns to National Geographic with an expansion of his popular The Story of God series. In The Story of Us (9/8c), he travels the world finding bonds of common humanity in disparate cultures. The topic of the opening installment is freedom. … Comedy Central's South Park (10/9c) takes on Facebook, as the boys confront Mark Zuckerberg over lies and misinformation spread by Professor Chaos on the social network. … Based on Terry Brooks' much superior novels, the fantasy series The Shannara Chronicles moves for its second season from MTV to Spike (10/9c).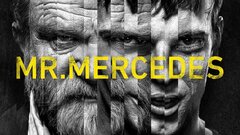 Powered by