Matthew McConaughey and Kate McKinnon Call Fans for their 'SNL' Promos Watch them also try McConaughey's Wolf of Wall Street chant.
Sutter took the unusual step to announce his FX series cancelation in ads placed today in the trades following last night's finale. "The audience has spoken and, unfortunately, the word is 'meh,' Sutter wrote. "So with due respect, we bring our anthology to an epic and fiery close." Sutter tells The Hollywood Reporter he had trouble keeping up with his writing duties. "I was so f—ing behind on scripts, I was [David] Milch-ing it at the end. I was literally showing up on set with scenes," he said, referring to the Deadwood creator.
On Tuesday night, The Big Bang Theory filmed an episode airing Dec. 17 that will mark a major milestone for the CBS sitcom. "We're so excited for the audience to see the journey over the next several episodes," says showrunner Steve Molaro.
Watch the teaser for her four-part docu-series Chelsea Does.
About 8.6 million watched the premiere of Dick Wolf's latest Chicago series.
"I think when people watch TV they don't see each other as much," Seinfeld tells People. "But we don't turn on the TV. Only if it's sports and only baseball. We kind of like to sit in the bedroom at night and catch up on everything – it's nice."
The Middle, The Goldbergs, Fresh Off the Boat and Black-ish will each expand by two episodes. Modern Family is also expected to get an extra two episodes. This brings Fresh Off the Boat's second season, which was originally 13 episodes, up to 24 episodes.
The Hunger Games star revisited his first appearance on Kimmel from exactly 10 years ago this month, recalling how the late-night host gave him a fake ID.
Producers Craig Zadan and Neil Meron are planning to do serious work on their Marilyn Monroe musical after they're done working on NBC's The Wiz Live!
Exec producer Andrew Kreisberg says there are a ton of questions that Supergirl has to wrestle with before they get to "the aerodynamics of superhero nookie." PLUS: Supergirl is a show about women tearing each other down.
After her View appearance Tuesday, Leakes tweeted: ""Just sat down with a bunch of mean girls turning up their noses, looking u up & down as if u don't belong."
The Princess Bride star will play the editor of a magazine in the 1963-set comedy where the title character works.
The Vertigo comic book examines when a dying billionaire decides to give his fortune away to 140 random people.
The new trailer for the Martin Scorsese-Mick Jagger rock 'n' roll series delves deeper into Bobby Cannavale as the president of a record company.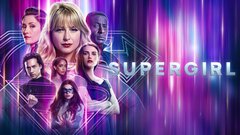 Powered by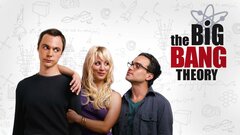 Powered by