First Listen: 'Days of Our Lives' Star Jen Lilley Gets Into the Holiday Spirit With New Christmas Album
It's beginning to look a lot like a Jen Lilley Christmas. The Days of Our Lives badass will get both naughty and nice with her first holiday album, Tinsel Time, to be released November 24 via jenlilley.com.
And we've got the exclusive premiere of her title tune:
"Even when I was a kid, I wanted to have my own Christmas album," says Lilley. "This was way before I knew I wanted to be an actress or a singer. I didn't know how it was going to happen. I just knew I wanted that album!"
Lilley has pulled together a team of veteran studio musicians for the project, including drummer Gregg Field and bassist Chuck Berghofer, both of whom recorded with Frank Sinatra, and pianist Tom Ranier, the go-to piano man for Barbra Streisand and Tony Bennett. The album is produced by two-time Grammy winner Rob Christie.
"I don't know how I got so lucky," Lilley says. "These are epic musicians. Their level of talent is ridiculous." The eight tracks on the CD include Baby, It's Cold Outside (a duet with Days heartthrob Eric Martsolf), a jazzy, Sinatra-esque version of Jingle Bells and Lilley's take on the steamy Eartha Kitt classic Santa Baby "that will probably have my parents blushing!" she says.
We won't just be hearing Lilley this holiday season—we'll also see her in the Lifetime movie The Spirit of Christmas, premiering Saturday, December 19 (8/7c). She plays Boston lawyer Kate Jordan, who is offered a promotion at her firm if she can do an appraisal on a Vermont bed-and-breakfast inn during the holidays. Not as easy as it sounds.
"The place is haunted and none of the previous male appraisers were man enough to stay in the building," says Lilley. "Kate doesn't believe in ghosts so she camps out." It's only a matter of time before she encounters a previous owner of the inn, the insanely handsome Daniel Forsythe (Canadian star Thomas Beaudoin), who was killed on the property nearly 100 years ago. Naturally, this being a rom-com, love blossoms between ghost and mortal. But how can this possibly work?
"Daniel's spirit is cursed to come back once a year—but only during the 12 days of Christmas," says Lilley, who promises this is not your typical, sugared-up holiday flick. "It has twists that really surprised me, and some really interesting dark elements. It's a Christmas movie with grit."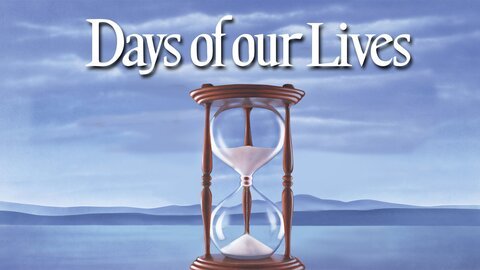 Powered by