'Modern Family' Sneak Peek: Is Phil Dunphy Too Tame for Claire? (VIDEO)
xffqhBPh
Oh, Phil.
The delightfully obtuse Modern dad (Ty Burrell) is usually laid back with his kids, often joining in on their antics. But when Luke (Nolan Gould) is arrested for driving without a license and Alex (Ariel Winter) is seen leaving a liquor store, Phil snaps into authoritative parenting mode.
In this exclusive clip of tonight's episode, Phil cracks down on Luke's punishment (cleaning the Duck Village) while Claire (Julie Bowen) seems unusually nonchalant about their son's troubles. "I actually like that he's being a little bit rebellious," Claire says. "Sometimes, between the magic and the trampoline, I think he's getting a little…you know…?" Cue Phil on a couch finishing the sentence: "A little what, Claire? Me?"
Watch the scene above to hear Phil's hilarious defense of his manhood, and why he's the most dangerous real estate agent in town.
Modern Family, Wednesdays, 9/8c, ABC
RELATED: Deon Cole Shares Charlie's Crazy Babysitting Adventures on black-ish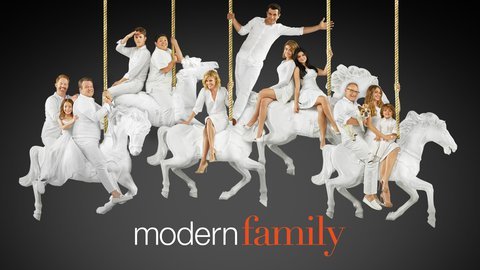 Powered by