Mindy Kaling Defends 'Mindy Project's Diversity and Names Dream Guest Stars
In her Reddit "Ask Me Anything" today, TV star/series creator/writer/dream BFF Mindy Kaling revealed some some choice trivia about herself (if she were a Disney princess, she'd be Ursula the Sea Witch, and she's obsessed with The X-Files), her shows (that "fashion show at lunch" chant from The Office was the brainchild of Paul Lieberstein) and her squad goals (Robert Downey Jr, Lupita Nyongo, Gilda Radner and Ronda Rousey.) But she also revisited familiar territory: the issue of diversity on The Mindy Project.
The show, now in its fourth season on Hulu, is one of few created by and starring a non-white woman, but critics have frequently questioned the makeup of the show's cast and her character's tendency to date white men. So when the topic came up again in her AMA, Kaling politely pushed back.
One questioner asked: "For a show produced by a woman of color, why does your show have very little diversity?"
I think you're talking about Tamra. I'm sad you reduce her to a "sassy black woman". Xosha [Roquemore] is hilarious and gorgeous and nails lines like "A cranberry turtleneck is what you give your aunt graduating from court reporter school." Is it because Tamra wants to be famous and loves to perform at work and puts a value on superficial things? I loved playing that as Kelly on the Office, and I love that Tamra is young, loves celebrity, and is confident and into herself. I hate that it's reduced to someone else's version of a racial stereotype.
On a suggestion for a Broad City/Mindy Project crossover episode: "I love Ilana and Abbi. Nothing would make me happier than if Mindy was their gynecologist. Like, they found her on a Groupon."
On returning characters: "We have some great ideas for bringing back Christina. In the second half of the season we're hoping to get Chloe Sevigny back to hear some of her perspective on Danny-Christina's break-up. Chloe is one of my favorite actors."
On her dream guest stars: "Danny McBride, Idris Elba, Reese" (We're guessing she meant Witherspoon.)
But perhaps the most troubling piece of information to come out of the AMA? Apparently, there is some dummy out there who didn't know he was on a date with Mindy Kaling: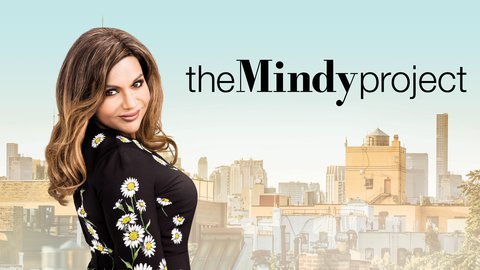 Powered by