'The Chilling Adventures of Sabrina' in Development at The CW and WBTV
Now that Riverdale has made Archie and the gang a hot commodity, The CW and Warner Bros. TV have begun developing an adaptation of The Chilling Tales of Sabrina and we are totally enchanted by this idea.
Based on the comic books by Roberto Aguirre-Sacasa—Chief Creative Officer of Archie Comics and creator of Riverdale—the new property (no one is saying "spinoff") would serve as a one-hour companion to Riverdale and, if it stays true to the comics, will be as far from Melissa Joan Hart's Sabrina the Teenage Witch as you could ever imagine. In fact, the release announcing the news describes the potential 2018 drama as re-imagining "the origin and adventures of Sabrina the Teenage Witch as a dark coming-of-age story that traffics in horror, the occult and, of course, witchcraft.
Tonally in the vein of Rosemary's Baby and The Exorcist, this adaptation finds Sabrina wrestling to reconcile her dual nature—half-witch, half-mortal—while standing against the evil forces that threaten her, her family and the daylight world humans inhabit."
The current run of Sabrina books is a gruesome, startlingly dark horror collection that has so far featured human sacrifices, black magic, witches councils and the slaughter and satanic resurrection of beloved Harvey Kinkle. There have also been appearances by Betty and Veronica, and trust us, they are not as lovable as Lili Reinhart and Camile Mendes' versions.
"They're so hard to write," Aguirre-Sacasa confessed to TV Guide Magazine of the scary, supernatural comics before Riverdale launched last year, adding that Archie Comics publisher and CEO Jon Goldwater has "never once said, 'You can't do this.'"
We'll see what the network allows, but now that Archie has hooked up with a teacher and Cheryl Blossom has us all wondering about twincest, we're betting Sabrina will have no problem raising all sorts of hell if the show goes forward. And given it's pedigree, how could it not?
Gathering around Aguirre-Sacasa's cauldron to make this happen are executive producers Greg Berlanti, Sarah Schechter and Goldwater (all EPs on Riverdale), and director Lee Toland Krieger (who has helmed the mothership drama, as well as The Age of Adaline and the Beyond pilot).
Obviously, young Miss Spellman has been on fans wish lists since Riverdale was greenlit. After its second-season renewal, Aguirre-Sacasa even told TV Insider that they were toying with introducing her on the show. "Sabrina comes up with surprising regularity and we have an idea for Season 2," he said. "But we haven't even spoken to the network or studio about it yet."
Apparently, whatever his idea was, it was spellbinding enough to inspire an entire series.
Powered by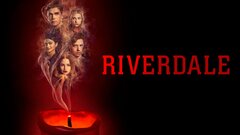 Powered by