Trevor Noah: 'There's Been an Epidemic of Blackness' on 'The Daily Show' Since I Took Over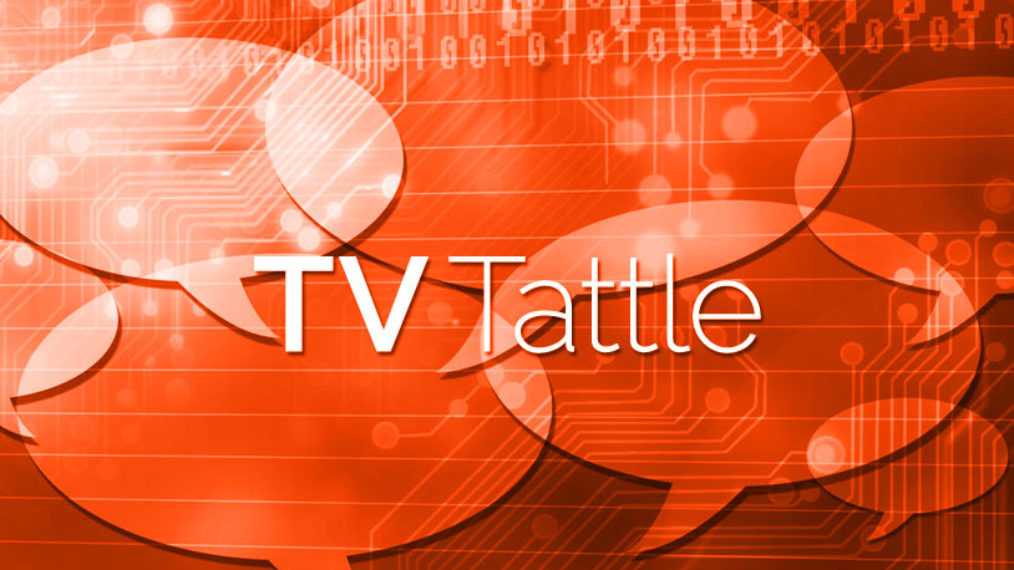 Noah admits there was an unintentional racial "blind spot" under Jon Stewart, which resulted in there being only one black writer on staff. "Since I've joined, blackness has tremendously increased at the show," he says. "There's been an epidemic of blackness. We've added on Baratunde Thurston, who's heading up our digital division. You've got David Kibuuka, who's from South Africa. You've got Joseph Opio, who's from Uganda. We've hired additional women, as well. It's something that I'm very cognizant of. Because I know how easy it is for a system to unwittingly fall prey to, let's call it, an institutionalized segregation."
Colbert's Late Show is continuing its focus on tech world guests with Netflix's Reed Hastings, Airbnb's Brian Chesky and Snapchat's Evan Spiegel.
The 14-year-old Texas teen arrested last week after school officials mistook his homemade clock for a bomb will be on tonight's Nightly Show.
That's according to Curb vet and The League co-creator Jeff Schaffer, who recently had dinner with Larry David.
"Tonally, the show is very much the same, but it's updated" she says. "I'm sure a few of the jokes are a little bit racier now than they would have been in the '90s, but it's still nothing that's inappropriate or that you would feel uncomfortable watching with your kids."
Survivor ushered in the reality television boom in summer of 2000 with 52 million watching the first season's finale. But nowadays, the reality TV fatigue has set in. "Reality seems tired. It seems derivative," a former network chief who now works in the digital world tells Vulture. "There hasn't been a really loud, innovative reality show in a while."
The working title of her book of essays is The Girl With the Lower Back Tattoo.
Some have taken issue with the "White Mammy" housekeeper and the fact that the only two black characters are "sassy" black female stereotypes. PLUS: Fox isn't worried about Scream Queens' low premiere numbers because of delayed viewing, and don't count out the dead characters.
"There's a lot of stuff that we're going to cover," says Kenya Barris, "and I'm scared because you always want to tell good stories and you want to do it in a way to get people talking."
Rhimes has teamed with Grey's Anatomy writer Zoanne Clack on a series focusing on a Medevac team in 2004.
In an earlier interview Hathaway quoted an e-mail from De Niro saying "you bet your a** I'm a big Bachelor fan." Hathaway now tells GMA: "He was being sarcastic and I don't understand sarcasm in email form and I told the world that he liked The Bachelor. That was such a bad thing to do."
Mooney has been promoted from featured player to the regular cast for his third season. Meanwhile, Mooney's Good Neighbor colleague, Beck Bennett, will remain as a featured player.
Stewart accepted Ellen DeGeneres' "Just Keep Dancing" challenge.
She'll play a veterinarian who discovers her husband impregnated a 17-year-old girl.
Her production company sold Dumb Prince to NBC last week. This week, she sold Aunt Jill to ABC and Pre-Madonna to NBC.
Taking its cue from Straight Outta Compton, the Los Angeles suburban comedy follows a family that feels alienated in their own community.
From Late Night to Louie, the comedian has repeatedly railed against the tech devices.
Next week's episode marks a "distressing new direction for the series," says Joanne Ostrow. "While Gotham is doing well when it sticks to the superhero origin story, excessive violence isn't necessary to make the crazy villains seem like bad guys."
Gurf Morlix, who has performed with Lucinda Williams, revealed his "VIP audition" invitation on Facebook. But the invitation specially says that only people ages 15 to 28 can audition.
Kermit the Frog's new pig girlfriend is pretty savvy about the business and, unlike Miss Piggy, is actually performed by a female puppeteer. PLUS: One Million Moms calls The Muppets "perverted" in a new petition, Jim Henson's daughter sticks up for the new Muppets, why the media can't stop treating The Muppets like real people, and how was The Muppets screwed up so badly?
"I hand-picked everything on the whole set," says creator Adam F. Goldberg. "It took a lot of time and it drives everyone nuts."