John Stamos Channels His Best George Clooney on 'Grandfathered' (VIDEO)
https://player.waywire.com/?id=Z0QYV51DLLVCVX9T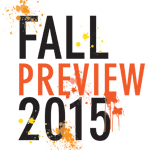 It may not be Full House, but in Grandfathered, John Stamos is at the center of another family, albeit one with members who pop up in unexpected ways.
Stamos anchors the show as Jimmy, a restaurant owner and perpetual bachelor modeled after George Clooney ("before he turned against everything he believed in and got married," joked the actor) who discovers that he not only has a son, Gerald (Josh Peck, Drake & Josh), but his son also has a child.
RELATED: John Stamos Is Back With His Trademark Grin
Filling out the cast are two moms, Jimmy's ex-girlfriend Sara (Paget Brewster, Criminal Minds) and Gerald's quirky baby mama Vanessa (Christina Milian, East Los High). Plus, two friends from Jimmy's restaurant, head chef Ken (Ravi Patel) and assistant manager Annelise (Kelly Jenrette).
So just how autobiographical is the show to Stamos's own life? "I would love to be a father. I somehow relate to babies… I'm a baby whisperer," the actor confessed.
Watch the video above as the cast reveals more about their characters and also shares the shows they love to watch, which runs the gamut from Downton Abbey to Diners, Drive-Ins and Dives.
RELATED: Check Out New and Returning Fall Shows Worth Watching
Grandfathered, premieres Tuesday, Sept. 29, 8/7c, Fox
---
Questions? Ask Critic Matt Roush!
TV critic (and occasional TV therapist) Matt Roush answers viewer questions and concerns in his Ask Matt column each week. Wondering about plots, characters and twists on your fave shows? Submit your query to Matt via the form below: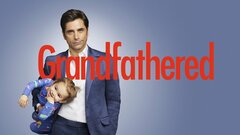 Powered by