Bevy Smith Continues Media Domination, Tackles New Challenge with 'Page Six TV'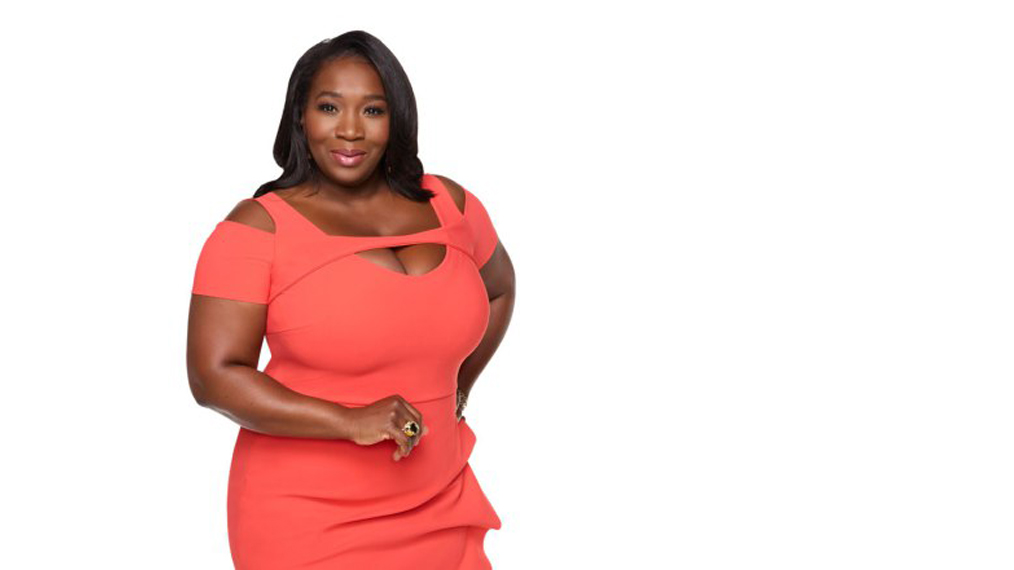 Bevy Smith isn't afraid of a new challenge. The on-air personality left her high-paying advertising job at 38 years old to pursue her true media passions, and 12 years later, it all appears to have paid off.
The Bevelations radio show host and former Fashion Queens maven has signed on as part of Page Six TV, a new daily show covering all things pop culture, including real estate and politics. She is joined by host John Fugelsang, Variety entertainment reporter Elizabeth Wagmeister and Page Six senior reporter Carlos Greer to cover all the latest updates and most shocking moments from our favorite celebs.
Smith recently spoke with TV Insider about her new opportunity.
Why now take on Page Six TV as a project?
Bevy Smith: After Fashion Queens [a former Bravo series co-hosted by Smith], I was looking for a show where I could really show my expertise about pop culture overall. Now, with Page Six, I get to talk about real estate, I get to talk about media, I get to chat about all the celebrities I've worked with or have interviewed. [Page Six TV] gives me a much larger platform.
When did you realize that TV was your true passion?
People have been telling me for years that I should do TV, but I never really thought much of it. Then, the President of Vibe at the time, Kenard Gibbs, said, "We're doing the first ever Vibe Awards, and we want you to host the red carpet." I'm the type of person, when given an opportunity—even when I'm scared to death—I always seize it. So I did the red carpet, and it was a rip-roaring success, and I thought to myself, "Maybe I have something! Maybe I should be doing TV."
It's the two-year anniversary of your radio show 'Bevelations' [on SiriusXM's Radio Andy]…Did you think it would last this long?
Yes, I definitely thought it would be successful because it's Andy Cohen, and as you know, he's got the Midas touch. People love Andy and, more importantly, they really connect with him.
Will you keep doing the radio show in the future?
Oh, yeah, definitely. That will always be a priority for me. Here's the interesting thing: I get to do Page Six TV and we share the stage, and we have stories we have to weigh in on, and we all have to agree that we want to cover them. On Bevelations, whatever I want to cover is what's gonna be covered. So [the radio show] gives me all the freedom. 'Bevelations' gives me the opportunity to have more in-depth interviews with celebrities, which, of course, in turn will only help what I do on Page Six TV.
Will you be just as outspoken in TV syndication as you are on SiriusXM?
No; I think the reason why I was selected to be one of the panelists is because they wanted what I did, which is very Bevy. Other than cursing, it's gonna be more of the same.
You're called an industry influencer; did you think you'd gain that title in your career?
Not really. It's not the kind of thing you set out to do, at least not me. You have to remember, I didn't grow up with social media. I just took to social media. I was an early adopter of social media, and I really love it. I love the fact you don't necessarily need a publicist anymore. You don't need to wait for an outlet to cover you. You can kinda get your message out there. For me, it was always about doing the work, having amazing relationships, and connecting the dots for people.
What are some obstacles you've overcome in your career?
I guess some people would look at it as an obstacle, but I just look at it as a part of journey. You know, I've been working at this for 12 years. I quit Rolling Stone when I was 38 years old, and I'm 50 now. So it's taken 12 years for all of these developments to transpire. The advice I always give to people is that you have to be tenacious.
We're talking during New York Fashion Week, and you recently made a comment about Philipp Plein's runway show. Do you think it was too harsh?
I just think there is nothing new under the sun, and I definitely believe that there is a difference between paying homage to a brand or towards a designer and straight-up appropriating it. And I think if someone calls you out on it, you take the high road, you apologize, and you make amends.
Any other new projects you're working on?
Yes, I'm going to be hosting Housing Works Fashion For Action Gala. It's something I work with every single year, and it's a passion of mine. I've been on the host committee since the inception of it.
Page Six TV premieres Monday, September 18, in syndication; check local listings