What's Worth Watching: 'Survivor's Remorse' on Starz and Tig Notaro on HBO for Friday August 21 and Saturday August 22
Survivor's Remorse, "Grown-Ass Man" (Saturday, Aug. 22, 9:30/8:30c, Starz)
Blunt Talk, "I Seem to Be Running Out of Dreams for Myself" (Saturday, Aug. 22, 9/8c, Starz)
Tig Notaro: Boyish Girl Interrupted (Saturday, Aug. 22, 10/9c, HBO)
Before there was Ballers on HBO, there was this even funnier, and arguably more relevant (because of its family theme) sports-related comedy, created by Mike O'Malley and with LeBron James among its executive producers. Happily returning for a second season, Remorse is the story of the Calloways, a family with outrageous tendencies who is trying its best to shed their uninhibited ghetto origins now that golden-son Cam (a very appealing Jessie T. Usher) has become a pro-basketball prodigy. They're moving on up into an Atlanta mansion as the new season begins, with Cam marveling that it feels like they're in a movie. But like an urban version of the Clampetts in The Beverly Hillbillies, theirs is a fractious, and often hilarious, period of adjustment.
As Cam soon learns, with great fame and sudden wealth come unwelcome responsibilities—or as the team owner puts it, "contractual obligations"—and our hero, overly sensitive to being used, taken for granted or patronized, rebels. "I'm like a donkey in a petting zoo," he tells his boss (a well-played Chris Bauer) as he refuses to attend, of all things, a charity event in honor of Nelson Mandela. "Choose your battles," warns his cousin/manager Reggie (RonReaco Lee). But in a testament to O'Malley's writing and Usher's performance, Cam doesn't come off like a punk as much as an insecure youngster thrust into an unforgiving spotlight. The moral of this tale: "Money doesn't make you somebody. Being somebody makes you somebody."
With uproarious support from Tichina Arnold as Cam's outspoken mom, Erica Ash as his ferocious sister—who causes a media scandal in episode 2 when she hits her famous brother during a spat (causing mom to scream, "You punched the money!"), and Mike Epps as wily Uncle Julius, Survivor's Remorse is a small gem well worth cheerleading.
I wish I were nearly as high on Starz's new companion comedy, Blunt Talk, from Seth MacFarlane and Bored to Death's Jonathan Ames. Watching its title character, cable-news blowhard Walter Blunt (a hammy Patrick Stewart), submit to flagellation by his bizarre manservant (Adrian Scarborough), you may wonder who's the greater masochist: self-destructive Blunt or anyone who chooses to watch this perversely unpleasant workplace comedy. "I need to be a better father to the American people—and of course to my own children," decides the much-married Blunt, whose behavior on and off camera is a queasy blur of smarmy and maudlin. To paraphrase a more memorable mad anchorman (Network's Howard Beale): I'm bored as hell and I'm not going to watch this anymore.
TIG TAKES THE STAGE: Having been featured in Showtime and Netflix specials that were as much about the comedian's comeback from cancer as about her brand of dryly funny comedy, Tig Notaro lands her first stand-up HBO special, Tig Notaro: Boyish Girl Interrupted, and makes the most of it. With great deadpan timing, a coolly nonchalant attitude and a gift for making silly jokes feel smart, Notaro keeps her Boston audience enthralled. And ultimately moved, when in a bold and literally revealing gesture, she removes her shirt, stripping away the mystique of breast cancer to show her bare chest, and without a further mention, she continues her routine. ("Flying, huh?" as if it were just another standard riff.) Her standing ovation is one the home viewer may be tempted to join.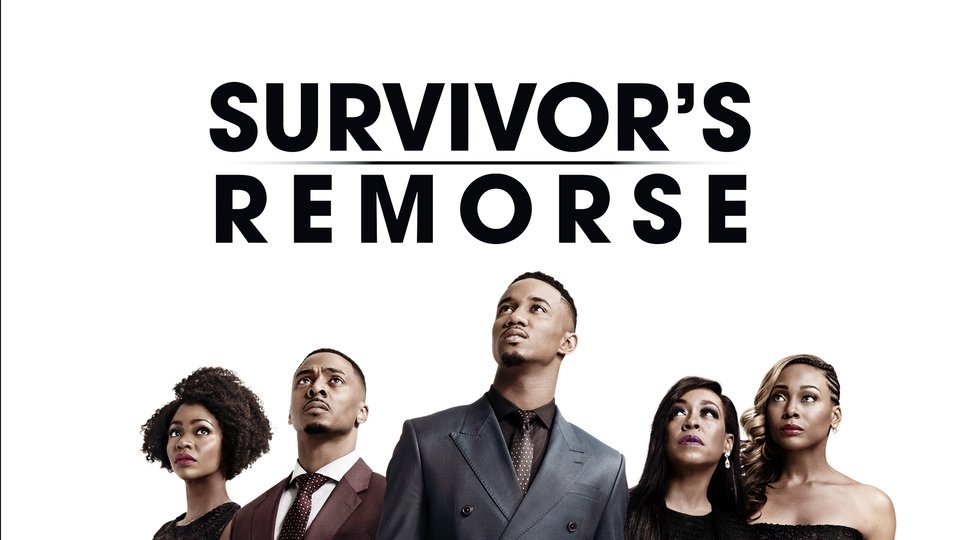 Powered by