What's On: 'Weekend Update' Summer Edition, 'Nashville' Season Finale, 'First in Human' on Discovery
Saturday Night Live: Weekend Update (9/8c, NBC): It's about time. There has been so much material this summer—the Mooch, we hardly knew ya—for mock anchors Colin Jost and Michael Ché to tackle, with appearances by SNL's merry band of satirists, in a four-week prime-time revival of the fake-news parody. Where to even begin?
Nashville (9/8c, CMT): The fifth season ends with business and personal conflicts brewing, as Deacon (Charles Esten) and the Highway 65 family of artists take a stand for the label's future, while Maddie (Lennon Stella) and Juliette (Hayden Panettiere) clash in a Country-Western diva showdown.
First in Human (9/8c, Discovery): The Big Bang Theory's Jim Parsons is narrator and executive producer of a three-part docu-series that goes inside the National Institutes of Health's Building 10, described as "the largest hospital in the world devoted solely to medical research." Over six hours in three weeks, the series tracks four patients participating in "First in Human" clinical trials that could help advance the cause of medicine.
Inside Thursday TV: Turner Classic Movies' month-long "Summer Under the Stars" spotlights the great Sidney Poitier with an all-day marathon of the actor's films, anchored at 8/7c with 1967's To Sir, With Love. … Boys will be gender-neutral, as the remaining contestants on ABC's Boy Band (8/7c) form new groups to interpret hit songs made famous by female superstars.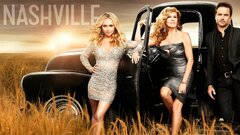 Powered by