Coming to TV: 'The Great Emoji Challenge' The very first Emoji game show is being shopped by the producer of Undercover Boss.
Exec producer Carlton Cuse spoke of the five-season plan at TV press tour: "From the very beginning, we had really talked about the first book being the first season, the second book being the next two seasons and the third book the last two seasons. We've stuck to that game plan." PLUS: Can The Strain explain how bad things are in NYC?
One option: "Bring back Rust and Marty." PLUS: More finale predictions, and how True Detective can be improved if there's a Season 3.
"We are interested," he says. "I think the timing of it really depends on what unfolds. I think for me, and the network, it's taking the next obvious and right choice and [The Bastard Executioner] is the energy we're moving in now."
"If anything," says David Kaufman, "the show suffers from an overdose of the stuff. In less than 60 minutes of screen time, Cait shifts from Real Housewives-type fluff to Lifetime-like melodrama to 60 Minutes-style seriousness."
Celebrity Big Brother: UK vs USA is promising the "ultimate smackdown" between celebrities from the two nations.
A total of 47,048 people from 78 countries donated $10 or more to be entered into a raffle for tickets for the final show. PLUS: Stewart's greatest legacy will be all the superstars he created, and go behind the scenes of the finale with Larry Wilmore and Olivia Munn.
"The look of it is much different," says Noah Hawley. "I found my way to '70s filmmaking paradigms." PLUS; How many actors gained weight for Season 2?
The rejected pilot narrated by Knoxville and based on his life will continue to keep its cast of David Koechner, Julie Ann Emery, Brad Carter and Lavell Crawford.
Sutter defended the amount of violence at FX's portion of TV press tour: "My mandate, as it was on Sons of Anarchy, is same for this — the violence, as absurd as it could be sometimes on Sons, it always came from an organic place and it was never done in a vacuum. To every violent act, there were ramifications. That's sort of my same mandate here."
Actress Sheila Larken is set to reprise her role as Margaret Scully.
"When I read the pilot," he says, "I knew this guy spoke to me in a way where I thought he was capable of anything. The pilot defined that potential nerve inside of him. I was waiting to see if that would happen on his own or if certain events would allow him to make those discoveries. After getting this season's scripts from Sam, I realized he was going to put Elliot in very precarious and perilous positions where he was going to have to act." PLUS: Whose side is Mr. Robot on?
Oliver's Last Week Tonight segment this past Sunday has re-energized the D.C. statehood movement.
"I think Curb is the right analogy," says FX boss John Landgraf. "So, the truth is, I really don't know (when 'Louie' might be back)."
Bertinelli will be joined by her Hot in Cleveland co-stars on the debut episode of Valerie's Home Cooking on Saturday.
A new theory claims Joey Tribbiani used his wits to troll and manipulate his friends. PLUS: Friends Funko dolls are going on sale.
His new hair color is probably for American Horror Story: Hotel.
Introducing Madame Masque, a former debutante turned criminal mastermind.
They're going to have a …
Premiering Saturday, the Funny or Die reality show wants to be like Will Ferrell's A Deadly Adoption.
Louis Litt is the guy everyone hates to love.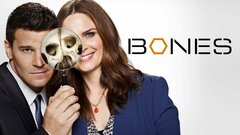 Bones
where to stream