What's Worth Watching: 'The Detectorists' on Acorn TV for Monday, August 17
Detectorists, Episodes 1-6 (available Monday, Aug. 17, Acorn TV)
Have metal detector, will travel. Such is the modus operandi of Mutt-and-Jeff treasure hunters Andy and Lance, members of a forlorn little club in rural Essex. They scour the ancient countryside mostly in vain, hoping to unearth something more special than a tarnished Matchbox car. Turns out Detectorists, a gently whimsical winner, is the real find.
Written and directed by and starring Mackenzie Crook (Pirates of the Caribbean) as obsessive oddball Andy, and Wayward Pines' Toby Jones as lovesick Lance, this altogether original six-episode series charms with its mild and shambling pathos. It won BAFTA Awards for best scripted comedy and comedy writing, an impressive feat for such a purposefully low-key series. Binge-watching sounds much too urgent an approach for a show so quietly offbeat, but once you get a taste of Andy and Lance's endearing bromance, you just might find yourself sitting through all six highly amusing episodes—Acorn is making the entire first season available for instant streaming—and wishing for more.
Also Today
Cake Wars, Season finale, 8/7c, Food Network
Four finalists make Girl Scout cookie–themed cakes for the Girl Scouts of America, who—if the new gluten-free Trios are any indication—will not be hard to please.
Tashi and the Monk 8/7c, HBO
This sweet doc follows Lobsang Phuntsok, a Buddhist monk who founded a safe haven for orphaned children in the Himalayas, as he welcomes a new arrival: the troubled 5-year-old Tashi.
Gator Boys 9/8c, Animal Planet
Paul continues his valiant struggle to save the Everglades Outpost even after a gator mistakes Jimmy for lunch.
My Son's Face Won't Stop Growing 10/9c, Discovery Life
The heartrending special documents the brave struggle of a U.K. family whose youngest son suffers from CLOVES Syndrome, a 1-in-100-million disease that is disfiguring and potentially life-threatening.
The Whispers 10/9c, ABC
Wes has a plan: He convinces the president that rounding up all the kids in one place will weaken Drill, not just those in charge of looking after them.
Sports Highlight
English Premier League Soccer 3/2c, NBCSN Bournemouth at Liverpool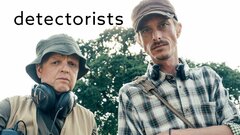 Powered by