Eminem to write and produce music for the Detroit-set TV Series 'Narc'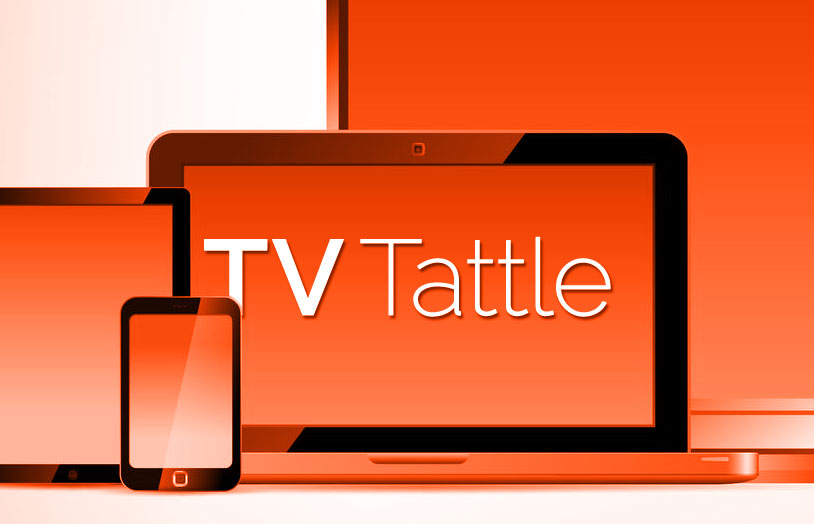 Eminem to write and produce music for the Detroit-set TV series Narc
The rapper is expected to write original songs for the Paramount TV show inspired by the 2002 film Narc, which starred Ray Liotta and Jason Patric as Detroit police detectives investigating the killing of an undercover officer.
Hillary Clinton credits Veep and Madam Secretary for making it easier for her to run for president
In an interview with the Des Moines Register, Clinton said those recent TV portrayals of women in power have reduced the "extra burden" she faced in 2008 when questioned over whether a woman could become president. "A lot of different cultural references," says Clinton, "which I find both fascinating and kind of reinforcing, because it does take a leap of faith of imagination for people to envision a woman in the Oval Office, and oftentimes culture, entertainment is ahead of the political system in lots of ways."
Game of Thrones has a Lost problem: It's suffering a breakdown in storytelling
As Mike Hale points out, Game of Thrones is showing a similar pattern to Lost: "After two or three seasons of coherent and satisfying action, (Game of Thrones) is spinning in place, stalling for time as it crawls toward an ending that will be more disappointing the longer it's delayed. Sound familiar? As with Lost, there may be a blueprint, but it's not looking very sound. Hale adds that "the escalating series of shocks in the season finale was a prime example of substituting sensation for imagination, busyness for drama." PLUS: Here are all the Jon Snow conspiracy theories, why this death doesn't make sense, why Stannis was the biggest victim of Season 5, how Maisie Williams reacted to the final scene, Season 5 wasn't much nastier than Seasons 1 through 4, Cersei's walk of shame is based on history, the jeering at Cersei is just like Twitter, every instance of sexual abuse this season had a real-world analogue, GoT fans complain about the use of Lena Headey's nude body double, season finale burning questions answered, what to expect in Season 6, this is the beginning of the end for Game of Thrones, why cruelty is a necessity on GoT, Season 5 vacillated between dull and awful, some Twitter users are hating on "Olly," and watch a compilation of viewers reacting to the final scene.
NBC's Wizard of Oz-based series Emerald City finds its Dorothy
True Detective Season 2 star Adria Arjona will star in the 10-episode reimagining of the world of Oz.
Hawaii Five-0 offers Chris Pratt a role after he suggested appearing on the show
Hawaii Five-0's executive producer jumped on Pratt's recent comment to Entertainment Weekly that he liked shooting Jurassic World in Hawaii so much, "I want to see if I can get a role on Hawaii Five-0 or something." PLUS: Pratt is coming to Billy on the Street.
Seth MacFarlane declines to say whether Family Guy predicted Caitlyn Jenner
MacFarlane says he's "too savvy to comment on the issue to the media" when asked about a past episode in which Stewie Griffin referred to Bruce Jenner as "an elegant, beautiful, Dutch woman."
Doctor Who mulled having a female Doctor in the '80s
Creator Sydney Newman suggested in a October 1986 memo that to reinvigorate the franchise, "At a later stage, Dr Who would be metamorphosed into a woman."
How I Met Your Mother creators to make more shows under a rich new TV deal with Sony
Craig Thomas and Carter Bays will create new shows from their new home base of New York City under the new pact.
Silicon Valley's season finale was the best episode in an uneven season
The HBO comedy surprisingly found the perfect way to end the season. PLUS: How Silicon Valley finally got women right this season, T.J. Miller calls the finale a "masterful piece of television," and watch Silicon Valley cast vs. Conan in Clueless Gamer battle.
Orange Is the New Black's set designer is frequently asked if they shoot at a real prison
Michael Shaw spent a lot of time researching to get every detail right to evoke the sense of claustrophobia. They even use an abandoned psychiatric facility from the '70s for outdoor scenes. PLUS: OITNB didn't go soft in Season 3.
Check out the Supergirl poster
Melissa Benoist's face is hidden in the key art for the CBS drama.
Penny Dreadful's Frankenstein is getting its own action figure
The six-inch figurine will be available at Comic-Con.
South Park is getting a role-player game sequel
South Park: The Fractured But Whole looks to be as hilarious as The Stick of Truth.
Watch David Hasselhoff, Kathie Lee and Frankie Muniz in the new Sharknado 3 trailer
Mark Cuban, Bo Derek and Penn & Teller also appear in the latest trailer for the Syfy movie event of the summer.
Coming to IFC: CollegeHumor's Comedy Music Hall of Fame
Weird Al and Tenacious D will appear on the Paul F. Thompkins-hosted spoof show, debuting Friday.
Terence Howard welcomes a baby boy
The Empire star, who's already dad to three kids from a previous relationship, welcomed Qirin Love with his current wife Mira.
David Simon's former newspaper editor dies: He inspired a bad-guy character on The Wire's final season
John Carroll, 73, led the Los Angeles Times to 13 Pulitzers. But years before that, Carroll was editor of the Baltimore Sun when Simon worked there as a police reporter. As the NY Times notes, "Mr. Simon made no secret of the fact that Mr. Carroll was the model for the craven, prize-hungry editor of a fictional Baltimore newspaper in the show's final season, in 2008. Many former Sun journalists who had worked under Mr. Carroll considered the portrayal unfair."