Why 'Key & Peele' was smart to call it quits Keegan-Michael Key and Jordan Peele recognize that they have bigger opportunities outside of their Comedy Central show, while also realizing they don't want to burn out their signature characters.
The project, six months in the making, tells the stories of 35 of the 46 women who accuse Bill Cosby of raping them. After the article was posted last night, the magazine's website may have been hacked.
Season 19 of South Park kicks off Sept. 16, while Nathan For You is back for its third season on Oct. 15.
Last night's episode was satisfying because it wasn't overly complicated. As Todd VanDerWerff notes, "it's by far the most simple, straightforward episode of the season. The ornate dialogue and complicated storytelling styles fall away, and what we're left with is an hour in which every single character has a clear goal, then goes through hell to pursue that goal." PLUS: Not even a colossal orgy could save this season, last night's episode felt stupidly silly, and a comedian mocks True Detective with "Lost Interest" posters.
Bob Iger also says Disney Channel is a brand and product that could also be sold directly to consumers.
He'll play the frontman of a mainstream band who signs with Rayna's record label
Both summer sitcoms will premiere next month, airing back-to-back episodes for three weeks in their post-America's Got Talent timeslot.
The Rescue Me and Necessary Roughness alum will play the new 2nd precinct captain in Season 2 of the NBC series.
The former Ice Loves Coco stars revealed the news while taping their new talk show, Ice and Coco.
The 25-year-old Roloff tied the knot this weekend at the Roloff family farm.
Katniss Everdeen takes on Jon Snow.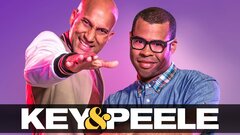 Powered by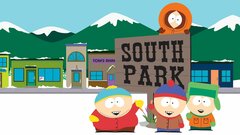 Powered by