5 Smaller Networks You Need to Know About Right Now
Looking for more shows to obsess over? Dive a little deeper into the TV lineup and check out some lesser-known networks that may have slipped past your channel-surfing radar. "As a network that is breaking through, we get to be crusaders," says Brad Schwartz, president of Pop, one of the niche-ier cable outlets vying for viewers. "To compete, we think differently and get to be innovative." Schwartz sees another bonus for startup nets and those just outside of the spotlight: "With the incredible changes going on in the industry, we get to build a media business from the ground up with all of those challenges in mind, instead of reacting to them." Here are some networks to check out when you spend quality time with the remote.
DIY
While HGTV has the aspirational real-estate market cornered with Fixer Upper and House Hunters, its scrappy little brother has quietly built a solid foundation of more instructional, get-your-hands-dirty programming, like The Treehouse Guys, Barnwood Builders and its crown jewel, the Jason Cameron–hosted Man Caves.
MeTV
Boomers from the "In my day, there were only three channels!" era may lose hours soaking in endless encores of retro faves like M*A*S*H, The Andy Griffith Show, Happy Days and Hogan's Heroes. And nerds of all ages can geek out on Super Sci-Fi Saturday marathons of Lost in Space and the original versions of Battlestar Galactica and Wonder Woman.
Pop
Come for the repeats of Beverly Hills, 90210 and Baywatch, stay for the deliciously wry original Schitt's Creek. Like a MeTV for Gen X, Pop mixes reruns aimed at '90s pop-culture vultures with unscripted series ranging from Impact ­Wrestling to Big Brother After Dark.
Audience
Originally exclusive to DirecTV subscribers, it's now part of AT&T U-verse, where the MMA drama Kingdom is wrapping after three seasons and David E. Kelley's adaptation of Stephen King's Mr. Mercedes is about to launch. Other offerings include the polygamy romance You Me Her and a planned update of Robert Redford's Three Days of the Condor.
truTV
After 17 years as Court TV, the network was rebranded in 2008. Since then, the schedule has morphed from mostly reality programming into a hub for smart, edgy comedy from Billy Eichner (Billy on the Street), Andrea Savage (I'm Sorry) and an upcoming project from Amy Sedaris.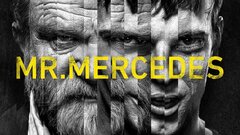 Powered by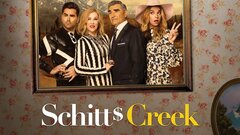 Powered by