Jimmy Fallon Bids Farewell to Letterman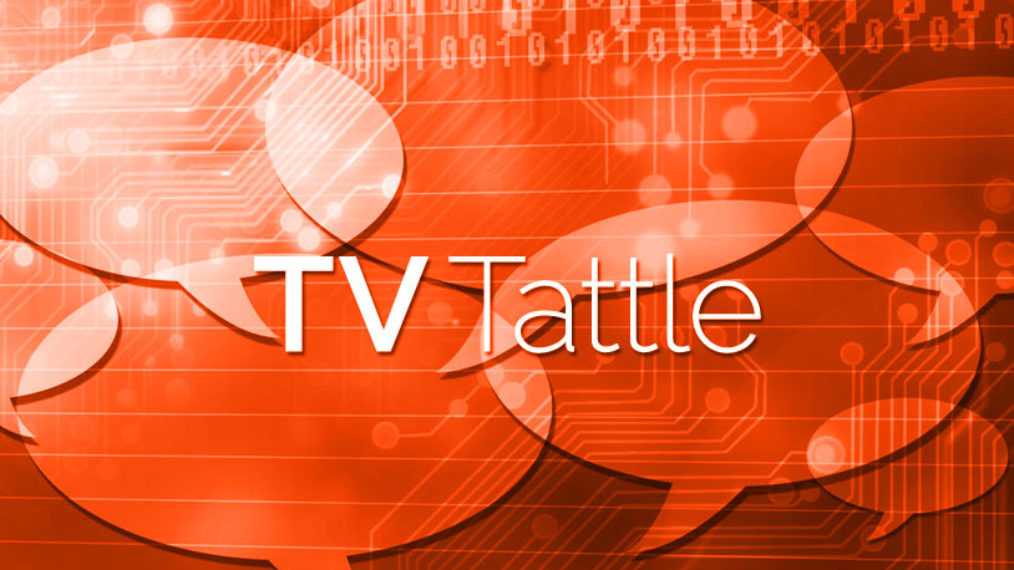 Jimmy Fallon bids farewell to Letterman
Fallon, who guest-hosted for Letterman in 2003 when Dave was sidelined by shingles, devoted five minutes to his "courageous" 11:35 rival and Late Night predecessor. Fallon showed his 8th grade yearbook, which predicted he'd one day replace Letterman, and said: "I think this show, and what late night has become, is a result of him playing with the genre and experimenting and exploring. I, like every kid who grew up watching him, will miss him."
David Letterman taught us to ward off stupidity — but stupidity won
Dave's retirement means we're stuck with a bunch of late-night hosts who worship celebrities, says Hank Stuever. "Letterman's sense of irony was more than just a path to humor; it was one of the first and most dependable shields against a coming onslaught of celebrity rule," he says, adding: "Have you seen how dumb things have gotten over on Jimmy Fallon's Tonight Show? Are you like me, have you seen that attention-desperate nitwit James Corden's Late Late Show, which began airing after Letterman's show in March and is even more obsequious than Fallon's? Do you find yourself recoiling at the late-night genre's tendency to elevate the fawning, the self-absorbed? What's going on with all the pretend cliquishness and all that fake sunshine being blown up mutual rear-ends?"
Meet the woman who helped set the tone for late-night Letterman
Merrill Markoe was head writer for David Letterman's 1978 failed talk show pilot Leave it to Dave, she was head writer for his failed 1980 daytime talk show The David Letterman Show and she was head writer for Late Night with David Letterman from its launch in 1982 through 1988. She was also Dave's girlfriend during that 10-year period. In addition to creating "Stupid Pet Tricks," Markoe helped set the "silly, ironic, smart and absurd tone" of the show. She also had to deal with a host who was in constant fear of getting canceled after two failed attempts at a talk show. "Because it was canceled after a few months, the experience was very traumatic and long-lasting for its host," says Markoe. "From that point on, he was extremely anxiety-ridden about being canceled again. And so, for the years that I worked with him on the night show, he mentioned our imminent demise pretty much every day." PLUS: Markoe picks her favorite Late Night moments, watch Markoe and Letterman out filming a Late Night remote in 1984, check out Letterman's NBC office with pencils stuck to the ceiling, and Tom Hanks exposes Dave to the selfie stick.
James Corden: Letterman sent me "the kindest email" turning down my interview request
"He said, 'I hope you don't mind, but I'm not going to do the interview. I think people are sick of hearing from me.'" PLUS: Corden hasn't decided what he'll do on his show immediately following Letterman's final show.
Jon Hamm doesn't think the Mad Men finale was cynical
"My take is that, the next day, he wakes up in this beautiful place, and has this serene moment of understanding, and realizes who he is," Hamm tells the NY Times. "And who he is, is an advertising man. And so, this thing comes to him. There's a way to see it in a completely cynical way, and say, 'Wow, that's awful.' But I think that for Don, it represents some kind of understanding and comfort in this incredibly unquiet, uncomfortable life that he has led." PLUS: Matthew Weiner declines to answer the Coca-Cola question, why Mad Men needed a happy ending, there were dark lessons from the happy finale, how death imparts wisdom to Don, Jay R. Ferguson on Stan's surprising confession, Mad Men should've depicted women in the workplace with more subtlety, that Big Sur retreat has existed since 1962, Freddy Rumsen foreshadowed the final scene in the Season 7 premiere, how Go On's Brett Gelman ended up playing a naked hippie, J.C. Penney had no idea Don liked its bags, author Joyce Carol Oates denounces the finale in a Twitter rant, how January Jones wants you to remember Betty Draper, "Ferg Donnelly" is a jerk in real life, and Don's final image is among the 10 greatest shots in Mad Men history.
"I'm still shaking," says the Mad Men actor who made Don Draper cry
"I felt his diaphragm against my diaphragm as he's breathing and sobbing and crying himself," says Evan Arnold, who played the pivotal role of Leonard on Sunday's series finale. Arnold, who was cast because he doesn't have a well-known face, adds: "It is such an honor and an incredible opportunity and I'm reading a lot of nice things both about the speech and the perception of my performance… and that's blowing me away. I have been a fan of the show the entire run."
So what if The Good Wife faked the Alicia-Kalinda reunion scene?
Producers deserve credit for trying to keep their personnel issues under wraps.
ABC Family bringing Mischa Barton back to TV
The O.C. alum will play an addiction patient at a rehab center on Recovery Road.
The Following never considered changing its ending following cancelation
"The reality of it is given the way we were airing our last four episodes back-to-back and then back-to-back, we had to lock everything before we found out our fate," says exec producer Alexi Hawley. "There was no time, even if we wanted to." PLUS: The final episode came two years too late.
The Bachelorette's twist undermines what makes the show so great
"We like watching the woman have the power," says Lauren Piester. "We always love The Bachelor, but it's refreshing to watch the woman make all the decisions while a bunch of guys fight over her. It's thrilling to us, like a terrible fantasy we would never actually want to live. So it just feels…weird for a season of girl power to start with the guys still making the decision." PLUS: The 7 most degrading moments from the premiere, what we learned from the season premiere, and Chris Harrison says the fantasy suite provides "anything you need to have safe sex."
FX's O.J. Simpson miniseries adds Evan Handler and Cheryl Ladd
They'll play, respectively, Simpson attorney Alan Dershowitz and Robert Shapiro's wife Linell on American Crime Story.
Empire is the new model for "Fast TV"
Viewers have become increasingly sophisticated and impatient when it comes to primetime TV, so they're more likely to watch a show like Empire that burns through plot and a has whole lot of twists.
Shadowhunters casts key mom role
Canadian actress Maxim Roy will play mother to 18-year-old protagonist Clary.
Mindy Kaling: I don't get offered many roles, so I have to write my own
"I'm not asked to do that many things," Kaling said at Cannes while promoting her new movie Inside Out, which co-stars Amy Poehler. "I think I'm very specific — the way that I look, and talk, and what I'm interested in. So I've resigned myself that I'm going to be writing my own work, which is fine for me. When this came about — it doesn't happen very often. I'm not an actress that auditions a lot."
Bill Nye the Science Guy is now on Netflix
About 31 of Nye's original 100 episodes have surfaced on the streaming service.
Check out a law review issue entirely devoted to Breaking Bad
The New Mexico Law Review created a special edition dedicated to the AMC series, including an article on Negotiation Lessons From Walter White.