The 6 Types of Secretaries We Met on Mad Men
As we get ready to say goodbye to Mad Men with Sunday's series finale (10/9c, AMC), we pay tribute to the six types of secretaries who played supporting roles at Sterling Cooper (and its many iterations) over its seven seasons: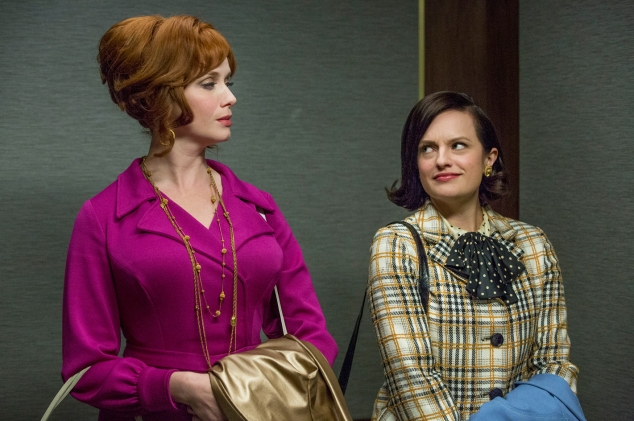 The Ladder Climbers
In the early years, women in the office were secretaries, and secretaries were secretaries 'til the end of time (or marriage.) But Peggy Olson (Elizabeth Moss) and Joan Harris (Christina Hendricks) changed the game.
With a fierce determination, Peggy worked her way up from Don's secretary to copy chief, while Joan went from office manager with occasional secretarial duties to partner. But not without their share of tough decisions along the way.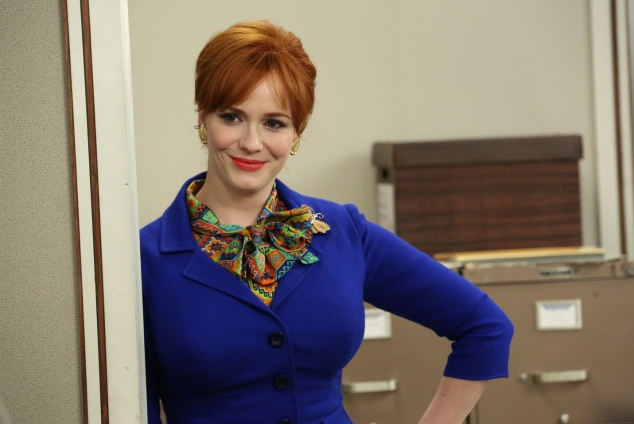 ---
The Lifers
Some of the agency's secretaries were quite fine spending the rest of their days answering phones and booking dinners. Caroline (Beth Hall), Roger Sterling's married employee with a dry wit, is the prime example. Then there's Ida Blakenship (Randee Heller), whose life literally ended at her desk.
---
The Sweet and Simple
Some assistants proved that incompetence can be endearing and disastrous. Sandy Schmidt (Bayne Gibby) had to be let go after she mixed up Lane Pryce's flowers for Joan and his estranged wife. Poor Lois Sadler (Crista Flanagan) made her way off the switchboard and on to Paul Kinsey's desk only to make her mark by running over up-and-coming Guy MacKendrick's foot with a lawn mower.
But Meredith (Stephanie Drake) takes the cake in the sweet and simple department thanks to a mistake that allowed Joan to be served with papers, causing Joan to memorably throw a model airplane at her, yelling "Surprise! There's an airplane here to see you!"
---
The Outsiders
Some folks stood out from the rest of the secretarial pool. Lane Pryce's male (and British) assistant John Hooker (Ryan Cartwright) didn't stand much chance of blending in.
And hyper-competent Dawn Chambers (Teyonah Parris), the first African-American hired by the agency, struggled against office bias—including being confused with the only other black woman on staff, Shirley (Sola Bamis).
---
The Ones You (Literally) Take Home to Mom
Occasionally the chemistry between boss and secretary was too much to resist.
Such was the case with Jane Siegel (Peyton List), who got Roger to leave his wife for her, as well as Megan Calvet (Jessieca Pare), who got a surprise proposal from Don. Shockingly, neither marriage worked out.
---
The One-Night Stands
The less fortunate secretaries found getting in bed with the boss was a bad idea. After sleeping with Don, Allison (Alexa Alemanni) found his indifference so frustrating she threw a cigarette dispenser at his head. Pete Campbell's secretary Hildy (Julie McNiven) didn't fare much better after she hooked up with married Harry Crane, who immediately regretted the affair.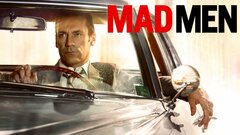 Mad Men
where to stream
Powered by