Kenan Thompson: I'm Returning to SNL for My 13th Season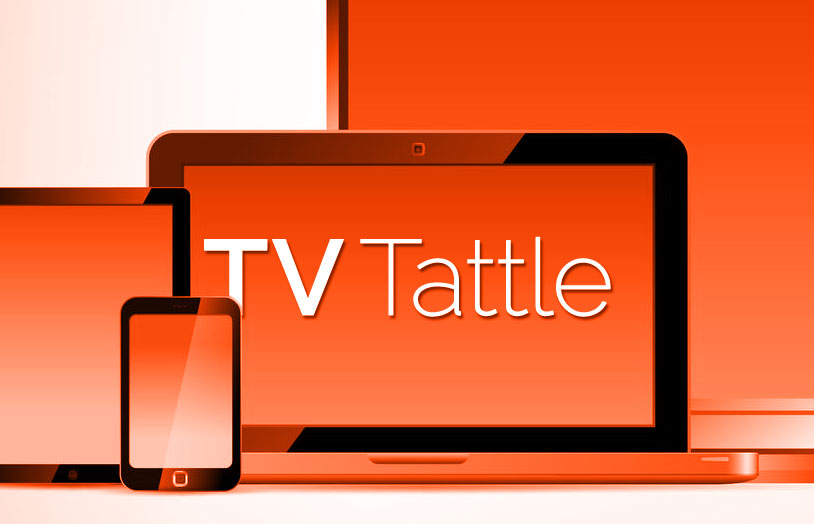 Kenan Thompson: I'm returning to SNL for my 13th season
Turns out TMZ was wrong when it claimed last September that this was Thompson's final season at Saturday Night Live. Thompson tells Marc Maron he'll be back next year. If he does finish his 13th season, Thompson will have the 2nd-longest tenure in SNL history, behind Darrell Hammond's 14 seasons. (Seth Meyers is currently No. 2, exiting midway through his 13th season to host Late Night.)
CBS renews 15 shows, including CSI: Cyber, The Odd Couple and Person of Interest
No decision has been made yet on what will happen to CSI next season. PLUS: CBS officially cancels Stalker.
Brian Dunkleman reacts to American Idol's cancelation
Ryan Seacrest's former co-host tweeted: "I knew American Idol would never last without me #CANCELLED"
FX's O.J. Simpson movie finds its Kato Kaelin
Into the Woods star Billy Mangussen will play O.J.'s houseguest in American Crime Story: The People V OJ Simpson.
Did Jon Hamm reveal Mad Men's ending 4 months ago?
In an interview with GQ earlier this year, Hamm said Matthew Weiner mentioned a certain destination where Mad Men was heading towards, but it was assumed he was speaking metaphorically.
NBC: We've built a strong night of TV surrounding The Blacklist
Replacing The Slap and Allegiance are Heroes Reborn and The Player, "smart but escapist fare" that are better companions to the James Spader series, says NBC Entertainment boss Robert Greenblatt. PLUS: NBC's biggest upfront surprise is that its comedies look good, Heroes Reborn got a lukewarm reception, Greenblatt played the piano as Dolly Parton sang, and check out new pics from Heroes Reborn.
This week, Amy Schumer goes after beer commercials
"So you actually want to have sex with your beer," Schumer asks a bunch of guys.
Emily VanCamp reflects on Revenge, says she's ready to try something else after more than 12 years on TV
VanCamp has starred in a string of TV shows for the past 14 TV seasons, from WB's Glory Days in 2002 to WB's Everwood from 2002 to 2006, to ABC's Brothers & Sisters from 2007 to 2010, and Revenge from 2011 to 2015. PLUS: Madeleine Stowe on the series finale.
SNL's Coneheads are being revived for State Farm ads
Dan Aykroyd, Jane Curtin and Larraine Newman will reprise their roles in State Farm's latest SNL-themed campaign.
Watch a compilation of Howard Stern's Letterman appearances from the past 31 years
The shock jock makes his final visit tonight with Dave after first appearing on Late Night in 1984.
Here's what HBO sends Periscope users caught livestreaming Game of Thrones
This notice comes via direct message to your Twitter account.
Snoop Dogg is right: Game of Thrones does offer history lessons
George R.R. Martin did say his fantasy epic was inspired by England's War of the Roses.
Anna Chlumsky talks about her big Veep moment
"I was told that they were headed there," she says. "My job this season was every chance that I was on camera, that you saw Amy that there was some type of bubbling, some type of where this is going to go, wherever she began." PLUS: Chlumsky says Veep isn't a commentary on Hillary Clinton. and Veep frankly addressed the stakes of a potential Hillary Clinton presidency.
Inside Sesame Street's makeover
The new set has a circular flow, with Big Bird's nest no longer in a corner and Oscar the Grouch now in the center of all the action.
Lifetime orders another V.C. Andrews movie
The Flowers in the Attic author's 1982 novel My Sweet Audrina will be adapted into a film starring James Tupper and India Eisley.
What happened to Conan?
Slate wonders why Conan O'Brien disappeared from the pop-culture relevance after landing on TBS nearly five years ago.
Alex Trebek talks to Howard Stern about his diminishing skills — and the time he tried cocaine
It was the Jeopardy! host's accountant who got Trebek to unknowingly try cocaine, which he did not like. The 74-year-old Trebek also talked to Stern about his "senior moments." "I have noticed on occasion that my skills are not quite up to where I would like them to be," he says. "You falter a little more than you did before. In the past, I would catch myself before making a mistake. Now, I don't even notice when I make a mistake."
Sherlock Season 4 will begin filming in spring 2016
That means there will be a long wait before next season airs.
Meet The Bachelorette contestants
Britt and Kaitlyn's 25 suitors include a "junkyard specialist" and an "amateur sex coach."