Rosario Dawson will Return for Daredevil Season 2 Rosario Dawson will return for Daredevil Season 2
Dawson's deal allows her Claire Temple character to also appear on Marvel's other Netflix series, A.K.A. Jessica Jones and Luke Cage.
ABC orders Uncle Buck sitcom remake
Mike Epps will play the title roll in an all-black spin on the 1989 John Candy film. CBS previously made a short-lived Uncle Buck sitcom in 1990, starring Kevin Meaney.
HBO orders Big Little Lies, a limited series starring Reese Witherspoon and Nicole Kidman
David E. Kelley is behind the "the darkly comic drama centering on three mothers of kindergartners whose apparently perfect lives unravel to the point of murder." The two Oscar winners' HBO pairing is similar to the True Detective partnership that brought Matthew McConaughey and Woody Harrelson to HBO.
Fox renews Bones for Season 11
The forensic drama will return with new showrunners next season.
Kate Winslet, Drew Brees, Kate Hudson will try to survive on Running Wild With Bear Grylls
Season 2 of the survival reality show will also feature Ed Helms, Michael B. Jordan, Michelle Rodriguez, James Marsden and Jesse Tyler Ferguson.
Doctor Who bringing Osgood back from the dead
Ingrid Oliver's character will return for two episodes in Season 9 after being killed off in Season 8.
The Following is looking canceled
If Fox does cancel the Kevin Bacon drama next week after three seasons, EW reports that Warner Bros. is prepared to shop it to another network or streaming service.
Sandra Lee is set to star in an ABC lifestyle show
The Food Network and HGTV vet (and girlfriend of New York Gov. Andrew Cuomo) is in talks to host a lifestyle show on ABC, according to Page Six.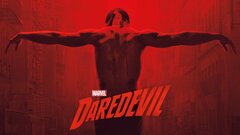 Powered by