Fox's Latest Pickups Include New Comedy Starring Rob Lowe and Fred Savage
Rob Lowe is back on TV–and bringing fellow 80s icon Fred Savage along with him.
Lowe (who also executive produces) and Savage star in The Grinder, a new comedy ordered Thursday by Fox. Also, the network has picked up the drama Rosewood, starring Morris Chesnut as the top private pathologist in all of Miami. The Grinder and Rosewood join the previously announced Scream Queens and The X-Files revival as the first new shows announced by Fox for next season.
The Grinder is a single-camera comedy starring Lowe as beloved TV lawyer Dean Sanderson (aka "The Grinder"). Savage plays his brother, Stewart. The show picks up after Dean's long-running hit series comes to an end, and he moves back to his small home town with the crazy idea of taking over his family's law firm.
Mary Elizabeth Ellis, William Devane and Hana Hayes also star. Jarrad Paul and Andrew Mogel wrote and executive produce the show, while Nicholas Stoller and Jake Kasdan (who also directed the pilot) are exec producers as well. 20th Century Fox TV is the studio.
As for Rosewood, Chestnut's character, Dr. Beaumont Rosewood, Jr., owns a state-of-the-art independent lab, where he finds the secrets in bodies that others miss. According to Fox's description, "Despite being constantly surrounded by death Rosewood is obsessed with life and savors every moment. His eternal optimism will frustrate the cynical female detective he often works with, but she can't argue with the results that his unique perspective provides."
Jaina Lee Ortiz, Gabrielle Dennis, Anna Konkle and Maggie Elizabeth Jones also star. Todd Harthan is the writer and executive producer, while Wyck Godfrey and Marty Bowen also executive produce, along with Richard Shepard (who directed the pilot). 20th Century Fox TV is the studio.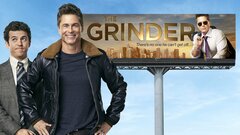 Powered by