5 Patriotic TV Episodes to Watch This Independence Day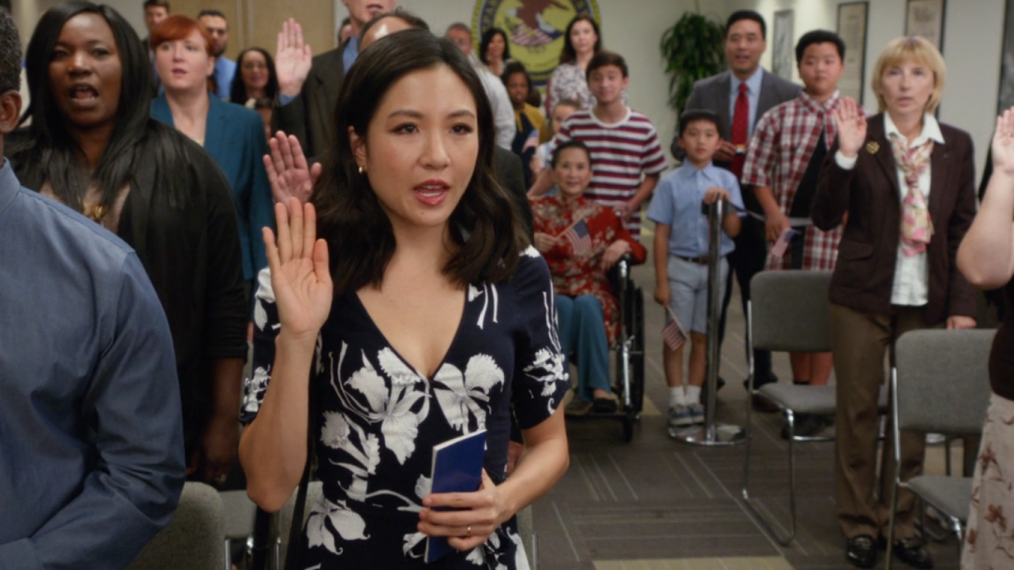 Between devouring barbecue and taking in July 4th fireworks, why not reflect on your love for America by watching patriotic episodes of some of television's most beloved series? Take a look at our list for 5 patriotic episodes to watch in celebration of Independence Day.
"Bart-Mangled Banner" – The Simpsons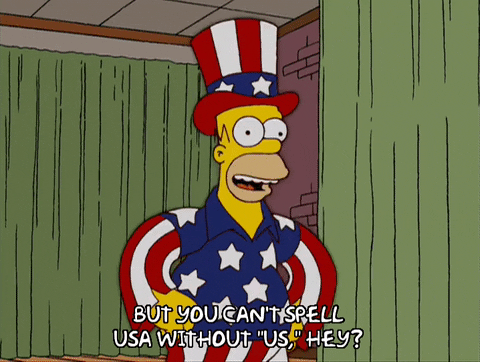 After the Simpsons appear on a talk show and make it seem as though Springfield hates America, the town gets a patriotic makeover. Springfield becomes Liberty-ville, the traffic lights are red, white and blue, and everything costs $17.76. Meanwhile, the Simpsons are admitted into a "Ronald Regan Re-education Center" for hating America. They manage to escape to France, but eventually return to America because it's the country they love and, well, all their stuff is there.
Bonus Patriotism: This episode is overflowing with cultural references and shows both the negative and positive side of patriotism.
Where to watch:Hulu
2."Ms. Knope Goes to Washington" – Parks and Recreation
Leslie and Andy take a trip to Washington D.C. to visit Ben and April, and to secure federal funding to clean the Pawnee River. Leslie shows off her incredible U.S. history knowledge and also embodies the spirit of the hardworking American when she takes cleaning the river into her own hands. Back in Pawnee, Ron throws the annual "Leslie Knope Employment Enjoyment Summer Slam Grill Jam Fun-Splosion", a barbecue for the Parks department. Initially, Ron was all about the meat (as a proper American should be, according to Ron) but then shows his appreciation for the department at the end of the episode. Cue the 'awww'.
Bonus Patriotism: The episode features appearances by Senators Barbara Boxer, Olympia Snowe and John McCain.
Where to watch:NBC
3."4th of July"- Saved by the Bell
This episode visually screams Independence Day. The annual Fourth of July pageant takes place at the beach resort and Zack Morris becomes a judge and has to choose between Stacey Carosi, his love interest, and Kelly, who deserves the crown. The story line of the episode don't have much to do with the history of Independence Day, but you can enjoy the elaborate costumes and the last scene of Zack and Stacey sharing a smooch under the fireworks.
Bonus Patriotism: Jessie dresses from head to toe in a Statue of Liberty costume.
Where to watch:Hulu
4. "How to be an American" – Fresh Off the Boat
Jessica and Louis visit the U.S. Immigration office so Jessica can finally become a U.S. citizen. But before she can be granted citizenship, she must address questions about her past. It seems as though the night Jessica and Louis met was a sham and that Jessica married Louis for his green card. Ultimately, Jessica shares that she did love Louis at first sight, which also convinces the immigration officer to grant her citizenship.
Bonus Patriotism: A touching moment of Jessica reciting the Naturalization Oath of Allegiance as an official citizen of the United States.
Where to watch:Hulu
5. Every episode of Drunk History
If you have time to binge this July 4th, then watch a few of the most fascinating stories of America history as told by drunk people. What could be more American than drunk celebrities narrating history about historical figures played by other celebrities? A fan favorite episode: A wasted Crisse West telling the Harriet Tubman spy story.
Bonus Patriotism: The show's overall ability to make American history even more entertaining and laugh-out-loud hilarious.
Where to watch:Hulu