Chicago Fire Season Finale Will Be a Scorcher
Just in case there was any doubt about the May 12 season finale of Chicago Fire: It's gonna be a scorcher. "At least one character dies, and other lives are in danger," reveals executive producer Matt Olmstead.
For starters, the entire firehouse will be put in made-for-HD jeopardy when it's called in for a daring water rescue, a first for the NBC drama. "We're using massive boats with ­water cannons to put out a fire," says Olmstead. "It's really dynamic, and there's a lot to pull off logistically."
But that's nothing compared to the heat Lt. Matthew Casey (Jesse Spencer) will be feeling on both the professional and personal fronts. After Sgt. Hank Voight (Jason Beghe)–Casey's longtime enemy and the head of the intelligence unit on spinoff series Chicago P.D.–convinces him to spy on Jack Nesbitt (guest star Eric Mabius), the shady owner of Stilettos, the strip club where Casey has been doing construction on the side, it's only a matter of time before the undercover operation goes bad. "These people he's dealing with have a lot to lose," Olmstead says. "When they learn that he's working with the cops, it becomes high stakes fast."
Still, Casey probably has a better chance of holding his own against those thugs than his nearest and dearest–particularly Rescue Squad 3 Lt. Kelly Severide (Taylor Kinney). It's taken two years to squash their beef over losing a comrade in the field and rebuild their friendship. Now a disagreement about the integrity of another firefighter will reawaken old demons. "Casey and Severide's rift divides the house and lands them back where they started," says Olmstead.
If Casey is hoping to seek refuge in the arms of his on-off flame and colleague, Gabriela Dawson (Monica Raymund), he might be sorely disappointed. "One of the big cliffhangers is whether they will go forward again as a couple," says Olmstead. "Between that and the Stilettos storyline, Casey is going to get hit with both barrels."
Chicago Fire, Season finale Tuesday, May 12, 10/9c, NBC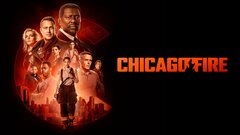 Powered by