Wesley Snipes Makes His First Move Into Network TV With 'The Player'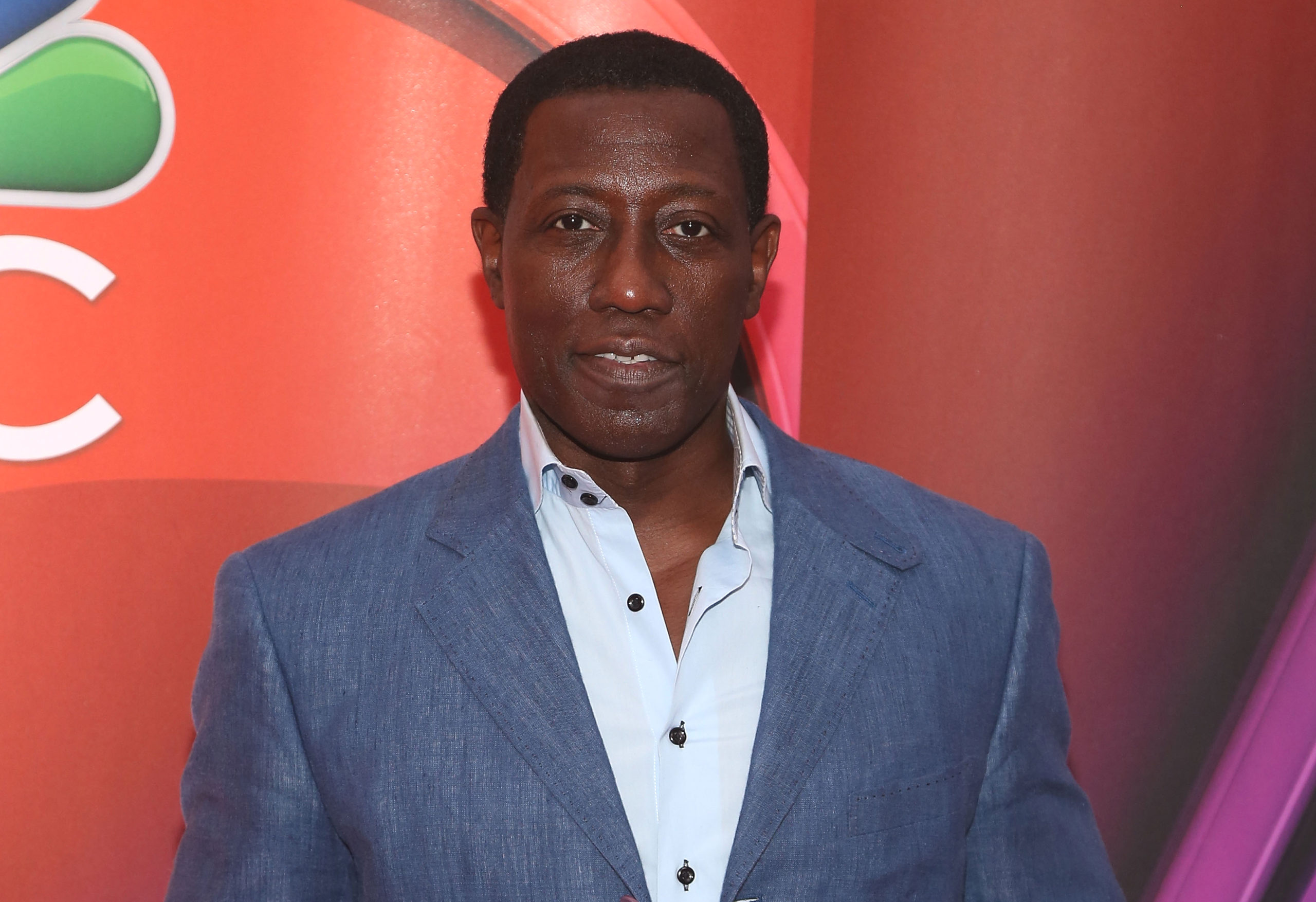 The Player, a new action thriller from executive producers of The Blacklist, stars Wesley Snipes in his first-ever network television role, and NBC is bringing it to San Diego Comic-Con this week. But even though the Con is one of the summer's biggest promotional opportunities, Snipes didn't see it as an obvious choice at first. "You know, I was actually a little surprised that they would have this at Comic-Con," says Snipes, who will be joined by co-star Philip Winchester and executive producer John Rogers at Thursday's panel. "I didn't immediately see the connection, but I guess Comic-Con has grown to be such a behemoth that even the action drama shows get a little play." Here, Snipes talks about his intriguing character on The Player, the warm reception he got at last year's SDCC for The Expendables 3, and how his pal Woody Harrelson inspired him.
So what made you decide that it was the time to be a series regular on a network television show?
Lots of things. One, it was a great project. In fact, what John wrote as the pilot was, script-wise, better than some of the feature films, especially some of the action feature films, that I've been presented with, so I was pretty intrigued. My good buddy, Woody [Harrelson], had a really good run on HBO's True Detective, and seeing the quality of work that he was able to do, and the quality of work some of the other actors I respect have been able to do on television, I thought it was a good time to explore it. Everything lined up.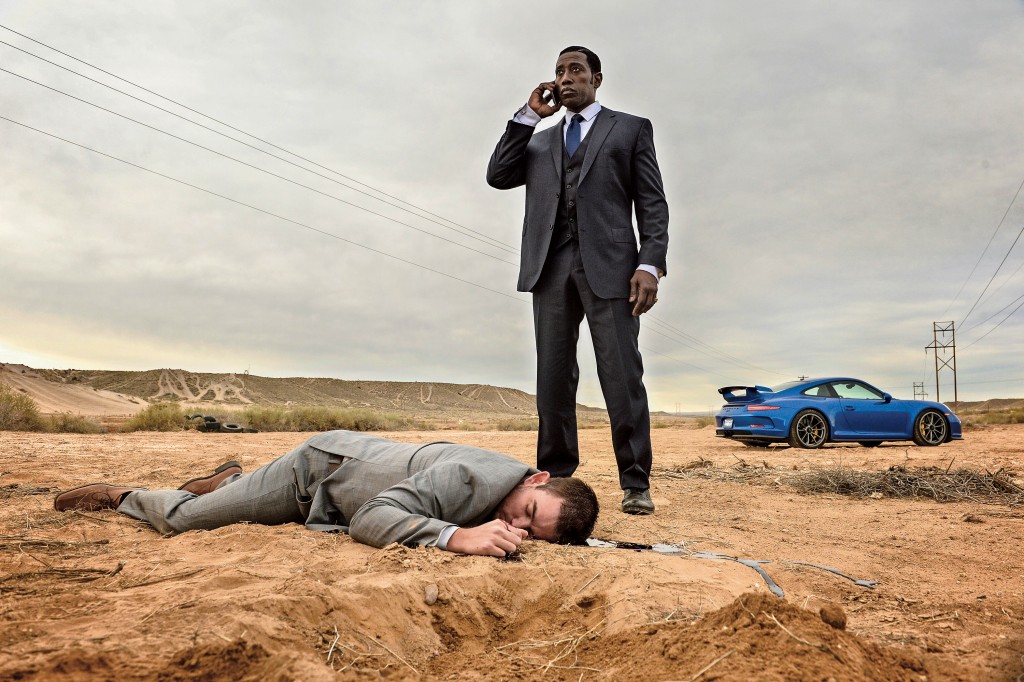 What can you tell us about your character?
My character is Mr. Johnson, and he is the pit boss of a virtual casino where extraordinarily rich people gamble on the outcomes of criminal acts or potential criminal acts, or they even help to create the criminal acts. His job is to make sure both the players, as well as the gamblers, all play by the rules.
What was your reaction when you were told your character's name?
[Laughs] Well, at first I thought it was a pretty clichéd name. But John explained that all of the pit bosses of the 12 different houses are called Mr. Johnson. We don't know his real name, and that's part of the mystery and the enigmatic nature of his character. I like Nino [from 1991's New Jack City], but I'm cool with Mr. Johnson, too.
At Thursday's panel, the entire pilot of The Player will be screened. Watching a TV show, especially a drama, with an audience is a unique opportunity. Are you looking forward to that?
Well, it's not really foreign to me because I've done that in the past with other films that have come out. With some friends of mine, I've snuck into a couple of movie theaters and sat in the back and watched the whole thing with the crowd. You know what it reminds me of? It reminds me of being like a 13-year-old boy, sneaking into the R-rated movie at the movie theater. You know you're not supposed to be there, but it's so cool that you're there, it doesn't matter what happens. Everything is good. [Laughs]
You've been to San Diego Comic-Con a few times. What would you say is one of your most memorable moments?
I would say the autograph signing for The Expendables 3. That was pretty intense. Gaggles and gaggles and gaggles and gaggles of people, to the point where we ran the pens dry and all of us had carpal tunnel after it was over.
Last year was your first time back at SDCC, so were  fans respectful in what they said to you, considering the challenging situation you went through?
Oh, it was so welcoming, so supportive. [It was] like, "Wes, what happened to you was wrong, and now we're glad you're back. Just keep it going and we can't wait to see you do something."
Are you prepared for questions about more than just The Player?
The constant question, the most dominant question was, "When are you going to do another Blade?" It will be interesting to count how many question are about that or some other [project], like, "Are we going to do a remake of New Jack City?" If a To Wong Foo question comes up, that'll make my day!
A preview screening of The Player will be revealed at their Comic-Con panel on Thursday, moderated by TV Guide Magazine's Rob Moynihan. And get more SDCC news on TV Insider's Comic-Con page.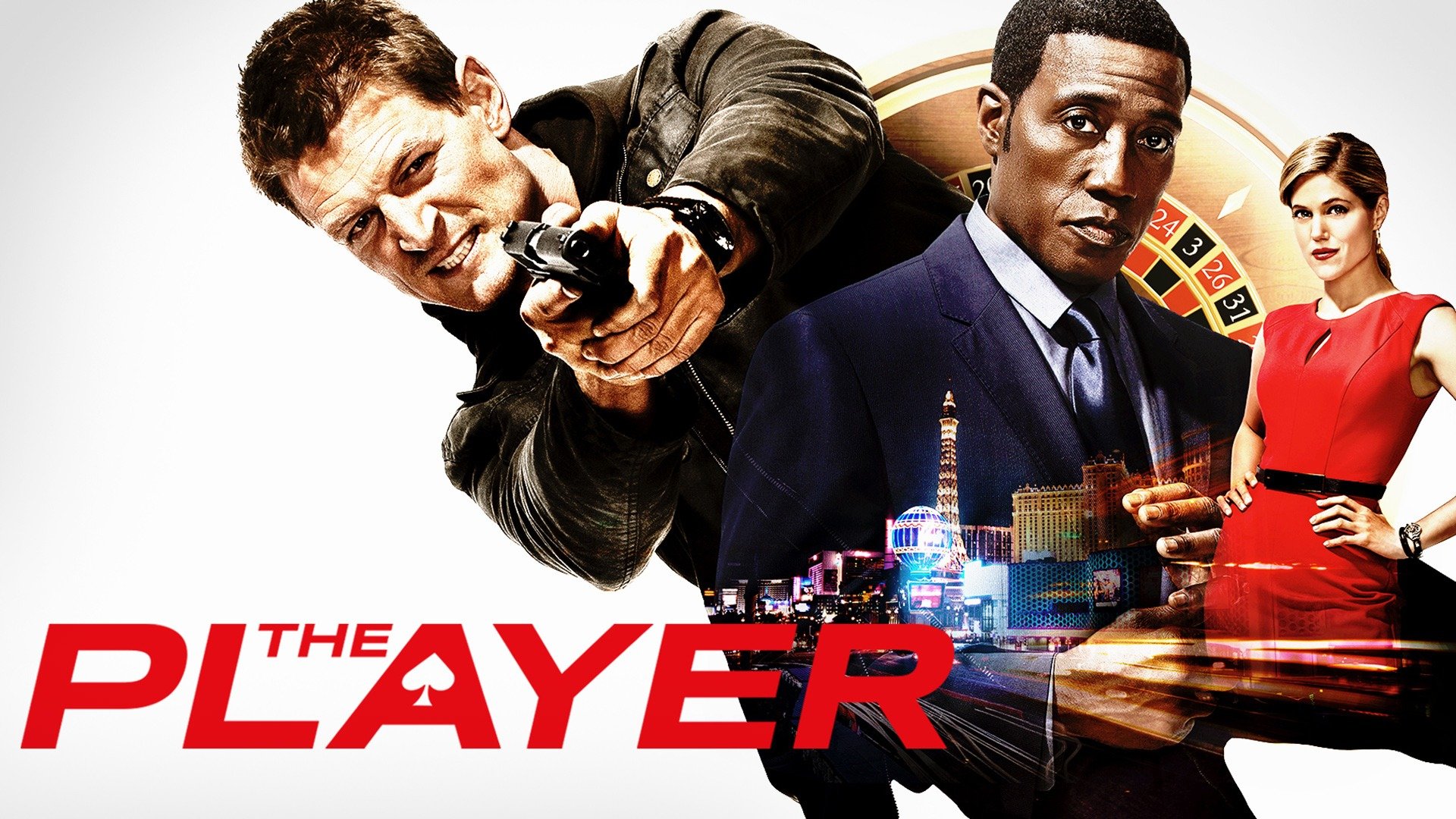 Powered by