'The Long Road Home': A First Look at NatGeo's Iraq War Series (VIDEO)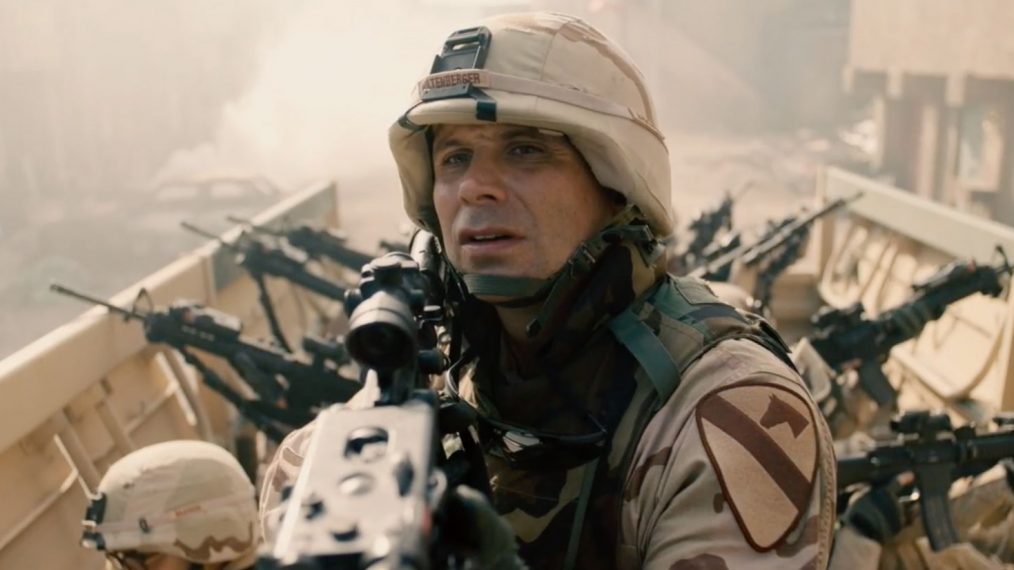 National Geographic offered a sneak peek at its upcoming global scripted event series, The Long Road Home—based on Martha Raddatz' New York Timesbest-seller of the same name—during Tuesday night's Genius season finale.

The Long Road Home, which is wrapping up three months of production on the outskirts of Texas' Fort Hood army base, relives a heroic fight for survival during the Iraq War when the 1st Cavalry Division from Fort Hood was ferociously ambushed on April 4, 2004, in Sadr City, Baghdad—a day that became known as Black Sunday.
The Long Road Home stars two-time Emmy-nominee Michael Kelly (House of Cards, Taboo) as Lt. Col. Gary Volesky, the battalion commander who leads a daring rescue operation when the 1st Cavalry Division comes under attack by Iraqi insurgents. Sarah Wayne Callies (The Walking Dead, Prison Break) plays LeAnn Volesky, Volesky's wife and a leader in the family readiness community. Emmy-nominated actor Jason Ritter (Parenthood, Girls) appears as Capt. Troy Denomy, a devoted family man with a wife (played by Kate Bosworth) and newborn son, who leads the rescue convoys into the city following the dramatic ambush. E.J. Bonilla (Unforgettable) plays Lt. Shane Aguero, leader of the ambushed men, while Noel Fisher (Shameless) portrays Pfc. Tomas Young, the heroic 24-year-old soldier who is severely wounded in this battle and becomes an outspoken peace activist. Jeremy Sisto (Suburgatory) plays Staff Sgt. Robert Miltenberger, a career soldier on the cusp of retirement who has been stop-lossed for this deployment and finds himself in the middle of an ambush with little protection for his men.
Mikko Alanne (The 33) serves as The Long Road Home's screenwriter and showrunner. The series is executive produced by Alanne, Mike Medavoy (The 33, Black Swan), Jason Clark (Cosmos: A Spacetime Odyssey), Benjamin Anderson (The 33) and Edward McGurn (The 33).
TV Insider was recently on The Long Road Home set—currently the largest operating set in the U.S.—along with Raddatz, ABC News reporter Bob Woodruff (who was himself critically injured while embedded with the U.S. 4th Infantry Division in Iraq) and veterans from the Black Sunday ambush who served as consultants on the series. Here are some photos from our visit:
Additional reporting will follow as the series nears its premiere later in 2017.