What's Worth Watching: 'Hannibal', 'Complications', and 'Food Fighters' for Thursday, July 2
Hannibal, "Contorno" (Thursday, July 2, 10/9c, NBC)
We know all you Hannibal fan-nibbals (or is that "nibbles?") are crushed that NBC has opted not to continue this macabre masterpiece for a fourth season. All the better reason to enjoy it while you can—at least until the series finds a new future home on a different network or, just as likely, streaming service. The action this week escalates the hunt for Hannibal Lecter (Mads Mikkelsen) in Florence, where Jack Crawford is teamed with Inspector Pazzi (Fortunato Cerlino), unaware of the Inspector's dealings with the twisted Mason Verger (Joe Anderson). Will Graham has also found his way to the fabled Italian city, accompanied by the mysterious Chiyo (Tao Okamato), each with very different goals for seeking their prey. And what will happen when any of these scarred souls confront the ghoulish gourmand? I have a bottle of Chianti waiting to uncork for that very moment.
Also Tonight
Complications 9/8, USA
Nurse Gretchen (Jessica Szohr) runs out of money for her sister's rehab bills and comes up with a dangerous spur-of-the-moment plan to use Doctor Ellison (Jason O'Mara) to steal the cash from a drug dealer.
Food Fighters, Season Premiere, 8/7 NBC
Home cooks will once again go head-to-head with professional chefs in the hopes of banking $100,000. However, this season, contestants as young as 12 years old will help spice up the competition. But don't think the adults will take it easy on their mini-mes.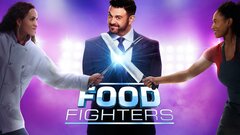 Powered by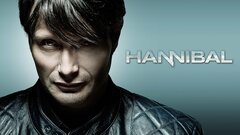 Powered by