What's On: 'Face Off' Pairs Off With Competing FX Shops, and ESPN Relives the Great Celtics-Lakers Rivalry
Face Off (9/8c, Syfy): I rarely applaud when a reality-competition show shakes up its formula for the sake of variety, because the results can be ruinous—see So You Think You Can Dance, which thankfully this summer is back to basics. But as Syfy's terrific creature make-up contest enters its 12th season, in what's being billed as a "Divide and Conquer" match-up, it actually makes sense for the 12 contestants to be split into rival special-effects "shops," because that's how the industry tends to work. And while Face Off celebrates individual achievement and creativity, it also rewards teamwork, and that's the case at least in the first round, in which the two groups are tasked to invent werewolf packs, with Alpha, Beta and Omega characters. Collaboration is a must, and the pressure is especially high on whoever is chosen as the week's foreperson. "Face Off" is scary," says a newbie who's never sculpted a chest piece before. She's right. But it's also more fun than this genre typically provides.
Celtics/Lakers: Best of Enemies (8/7c, ESPN): The great 30 for 30 documentary series explores the storied rivalry of the Boston Celtics and the L.A. Lakers, with teams led by outsized talents Larry Bird and Magic Johnson. With new interviews and vintage footage, the five-hour special (concluding Wednesday) relives the classic NBA Finals match-ups of the mid-1980s that many feel helped the league gain the popularity and respect it still enjoys today, with huge ratings for the Cavaliers-Golden State rivalry that someone will likely be making documentaries about 30 years hence.
Downward Dog (8/7c, ABC): When the mistress of the house is away, the dog will … eat his weight in trash? That's the scenario when Nan (Allison Tolman) goes to New York City for business, leaving her beloved mutt Martin (Ned, voiced by Samm Hodges) in the care of her more easygoing ex-boyfriend Jason (Lucas Neff), which explains the doggie bender, which it's hard to imagine ending well.
Genius (National Geographic Channel, 9/8c): With Geoffrey Rush now playing the esteemed Albert Einstein in his adulthood, a dramatic chapter of this biopic miniseries unfolds as Einstein and wife Elsa (Emily Watson) are denied entry to the U.S. when they attempt flee the Nazis, because his politics raise a red flag with FBI director J. Edgar Hoover (T.R. Knight). Einstein lobbies the U.S. Consul in Germany to do the right thing before it's too late.
Inside Tuesday TV: Recently seen introducing the Rockettes at Radio City during the Tony Awards, Nick Kroll and John Mulaney bring their Oh, Hello on Broadway act to Netflix in a comedy special where they assume the roles of wacky geezers Gil Faizon (Kroll) and George St. Geegland (Mulaney). … You'd think by the third season of The CW's iZombie (9/8c) they'd have learned a thing or two, but when Liv (Rose McIver) and Blaine (David Anders) devour the brains of a conspiracy theorist, is it any surprise that paranoia ensues?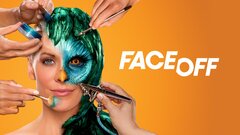 Powered by