What's On: Acorn's Hilarious 'Decline & Fall,' and Lucifer Meets His Celestial Dad—or is He Crazy?
Decline & Fall (streaming on Acorn TV): British comedy at its most delightful in a brisk and truly funny three-part adaptation of Evelyn Waugh's (Brideshead Revisited) rollicking satire of 1920s academia. An adorably bumbling Jack Whitehall stars as a divinity student unfairly expelled from Oxford who, though incredibly unqualified, joins the quirky teaching staff of a public school in Wales led by craven headmaster David Suchet. Eva Longoria is a student's exotic mother, who asks our hero to tutor her son over a very eventful summer.
Supergirl (8/7c, The CW): Look who's back. Calista Flockhart returns as Cat Grant, whose return to National City coincides with Supergirl/Kara (Melissa Benoist) deciding whether or not she can obey president Lynda Carter's orders. The episode is titled "Resist," a fairly popular sentiment these days.
Lucifer (9/8c, Fox): Call him crazy, but Lucifer (Tom Ellis) thinks he may have met his father at a crime scene in an insane asylum, where the prime suspect considers himself God. God Johnson, that is, played by the always amusing Timothy Omundson (Psych).
Inside Monday TV: National Geographic Channel enlists futurists, scientists and sci-fi writers to imagine what life will be like for mankind in the Year Million (9/8c) in a six-part documentary-with-drama series. … Is this Lost or Gilligan's Island? You be the judge as CBS's Scorpion wraps its third season (10/9c) with the team still stranded on a deserted island, with little hope of rescue unless they can put their relationship issues aside. … For fans of twisted true-crime documentaries, HBO's Mommy Dead and Dearest (10/9c) examines the brutal murder of Dee Dee Blanchard, whose ailing daughter Gypsy Rose is implicated in the crime. But as evidence reveals that Gypsy was abused for years by her manipulative mother in an extreme case of Munchausen by proxy syndrome, the question arises of who is the real victim here.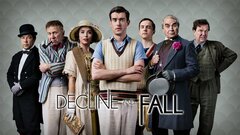 Powered by