LAPD: Robert Durst's Arrest Had Nothing to Do With The Jinx LAPD: Robert Durst's arrest had nothing to do with The Jinx
"We based our actions based on the investigation and the evidence," LAPD Deputy Chief Kirk Albanese said today. "We didn't base anything we did on the HBO series. The arrest was made as a result of the investigative efforts and at a time that we believe it was needed." He added: "We're constantly looking at cold cases – this being one of them." PLUS: Can Durst's comments be used against him?, and The Jinx's timeline makes no sense, and here's an attempt to make sense of the confusing timeline.
Kathy Griffin: Lena Dunham helped me craft my Fashion Police exit statement
Griffin tells Howard Stern she got the Girls star's contact info from Judd Apatow, and sought her help in creating her statement because Griffin is a great admirer of hers. "She helped me tremendously," says Griffin. PLUS: E! is reportedly looking for new Fashion Police cast members.
Jimmy Kimmel says he sent Obama's team a big list of mean tweets, reveals behind-the-scenes Bachelor details
Kimmel spoke to ESPN's Bill Simmons, his former Jimmy Kimmel Live writer, about the experience of interviewing President Obama last week. Kimmel said Obama's staff whittled down a "big list" of tweets in advance of Thursday's show. But when the president saw the tweets, he commented on how they weren't mean enough. Kimmel also detailed his exhaustive yet crazy three days filming The Bachelor.
Better Call Saul's Vince Gilligan: "I want to stress that our titles are purposely sh*tty, not unintentionally sh*tty"
"Our understanding is that typically, these sequences are farmed out to post production companies who specialize in them, and who do a wonderful job," explains Gilligan. "But because that is such a look now for TV, we figured what could we do different? These titles look so wonderful on all those shows, I know what we can do for sure is make ours look sh*tty." PLUS: Bob Odenkirk says co-creators Gilligan and Peter Gould "they work so motherf*cking hard, man."
Shonda Rhimes: "I really hate the word 'diversity'"
Rhimes was honored over the weekend at the Human Rights Campaign Gala, where she said of the word "diversity": "It suggests something … other. As if it is something … special. Or rare. Diversity! As if there is something unusual about telling stories involving women and people of color and LGBTQ characters on TV."
CBS News' Bob Schieffer will play himself on Madam Secretary
Tea Leoni's secretary of state character will visit Face the Nation on an upcoming episode.
Tom Bergeron can't believe he's been doing Dancing with the Stars for a decade
Bergeron says of Season 20, premiering tonight: "It kind of boggles your mind that this unlikely franchise, which seemed to many—even within the network—to be a bad idea (laughs) and certainly one that wouldn't be around long has lasted a decade. And it still has, if you pardon the pun, strong legs." PLUS: Play Dancing bingo.
Stephen Colbert will interview George Lucas, but not on TV
The "Original Star Wars Fan" will sit down with Lucas in April as part of the Tribeca Film Festival.
HBO's Rorschach And Awe will tell how 2 psychologists built the CIA's torture program
The TV movie will tell how the American Psychological Association endorsed the psychologists' "coercive interrogation tactics."
Whoopi Goldberg slams the NY Times for calling her "the family troublemaker" on The View
Over the weekend, The Times delved into "The View's" history, calling it "TV's most dysfunctional family." "I'm really a halfway decent person," Goldberg said in response to the article. "Don't write stuff you can't prove… It wasn't true, and I don't like being impugned that way."
Bill Cosby was the 2nd-biggest target at the Justin Bieber Roast
There were nine Cosby jokes, thanks in part to comedian Hannibal Buress — who helped bring attention to the Cosby rape allegations — as a roaster. PLUS: Read even more nasty Bieber roast jokes (not targeted at Bieber).
The most common correct answer on Jeopardy! has been "What is China?"
New research into every "Jeopardy!" episode from 1984 to 2012 shows what are the most frequent "Jeopardy!" answers and categories. PLUS: Play the "Google Feud."
Watch the Orange is the New Black cast cover Stop, Don't Talk to Me
The stars of the Netflix series have released a new music video, based on the Tre Coast song.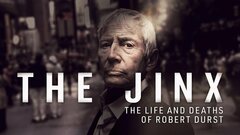 Powered by