Undateable's Chris D'Elia talks Season 2, High Kicks, and Roasting Justin Bieber
Chris D'Elia is a busy man. Between taking his standup act around the country, roasting pop-lebrity Justin Bieber, and shooting for Undateable, we're glad we had a chance to chat with the star of the NBC comedy before the Season 2 premiere airs tonight. Check out what D'Elia had to say about the changes in the show's sophomore season and more.
Your character, Danny, and Brent Morin's Justin have changed a lot since the pilot episode last May. You've mentioned to others that the two are going to be changing even more: Danny's going to be more sensitive and Justin's going to be less dorky?
Yeah, [Danny] will be a little more sensitive. Basically, every episode he'll be getting a step closer to a real human. He has a little bit of a selfish pride, but he's trying to work through that.
Does this change his dynamic with Justin?
Danny's a little bit more open by the end of the second season. He's a little more sensitive of what Justin has to say, so it changes the relationship a little bit.
Is this newfound sensitivity going to help him find a lady friend?
No, not really. He's just still kind of – the girls love him and leave him. Maybe he'll find someone someday, but I'm not too hopeful about it in Season 2.
Well, there is one new lady friend coming into the group. Bridgit Mendler (Good Luck Charlie) is joining the cast as Candace, a new waitress at Baby Bird's. What's her character like?
She's basically the optimistic, naive young girl, but she's very sweet. And she's really funny. [Mendler] really kills it this season. She's super talented.
When I first saw she was added to the cast, I thought she might be like the new Nicki (Briga Heelan), but she isn't really, is she?
Not really. In a sense she is, because she works at the bar and hangs out with the guys, but she's a completely different character. She's definitely what we needed on the show, though. She rounds out the cast. We were a male-heavy cast, and we have Bianca [who plays Danny's sister Leslie] too, but Bridgit brings a new feminine quality to the cast, which is good too.
Is she just as "undateable" as the others?
Yeah, it turns out she is. She's just very weird and speaks her mind a lot. She's like Woody from Cheers.
What else can we expect to see in Season 2?
Danny and Justin just go head to head a lot in their opinions about things, and a lot more high kicks. I do a lot more kicking. They [the writers] seem to write a lot of them for me. It's fun to do.
That has to be hard since you wear skinny jeans most of the time!
Yeah, I do. I do usually wear skinny jeans on the show.
You haven't ripped any yet, have you? Doing high kicks?
Nope, nope, nope.
Well that's good. How many episodes have you shot so far of Season 2?
Nine. And we're doing a live, like live-to-air episode, in May. I think that's one of the ones that is ending out the season.
In addition to joining the cast on an Undateable comedy tour this month, you're also in Comedy Central's Roast of Justin Bieber, which airs on March 30.
Yeah, I'm doing that too. I'm excited about that. It's my first roast and it's only fitting that I roast Justin, because I know him a little bit, so it'll just be fun.
You know Justin Bieber a little bit?
Yeah, I know him a little bit. He comes to see me at the Laugh Factory. He's a good guy, so I'm happy to do it. I love making fun of my friends.
I actually saw your #ThrowbackThursday photo on Twitter of you roasting Justin before. What's the story behind that?
Oh, that was at the Laugh Factory. It was probably a year ago. He asked me to bring him on stage and mess with him a little bit – so I did it. People didn't believe it was him until, you know, they really started hearing him talk about stuff. They thought it was like a hologram, I think.
You're also doing a Netflix comedy special (Incorrigible, out April 17), congrats on that!
Oh, thanks! Yeah, I'm really excited about that. I shot it in Los Angeles. It's my second special, so I hope people like it and see it.
Undateable, Tuesdays, 9/8c, NBC
Powered by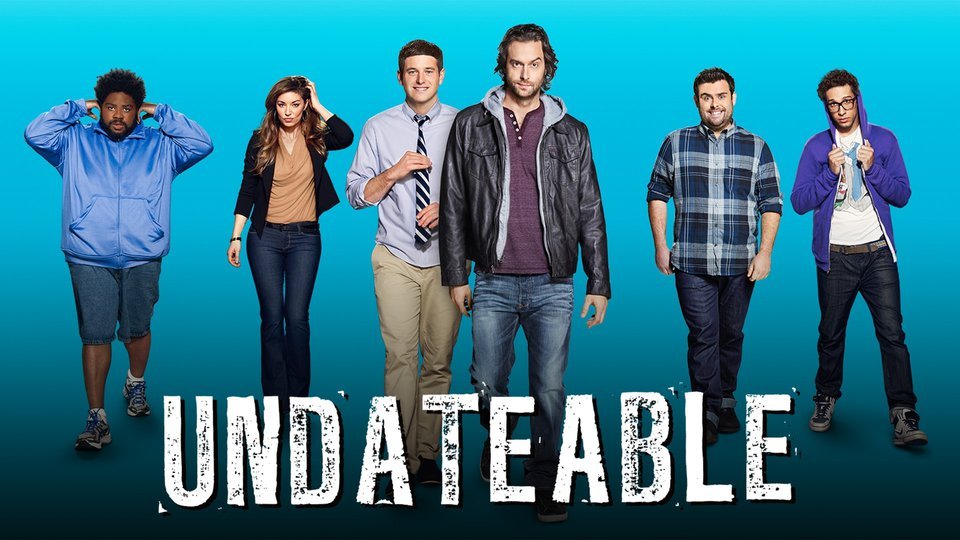 Powered by