What's On: 'The Good Fight' Season Finale, a Coast-to-Coast Live 'Saturday Night Live,' the End of 'Girls' and the Return of 'Veep' on a Packed TV Weekend
The Good Fight (Sunday, CBS All Access): The Good Wife sequel wraps a triumphantly entertaining first season in its usual high style. Having tackled such hot-button issues as the fake-news epidemic and online hate speech, the firm now becomes embroiled in a case involving cyberterrorism, which puts Lucca (Cush Jumbo) in a particularly dicey situation. Her BFFs are distracted by personal business, with Diane (Christine Baranski) drawn to Kurt's (Gary Cole) side, while Maia (Rose Leslie) bids farewell to her crooked dad (Paul Guilfoyle), but for how long? There's also a visual throwback to one of the original season's most shocking moments. And John Cameron Mitchell makes a flamboyant encore as Felix Staples, one of the season's most memorable characters, an Internet provocateur modeled after the infamous Milo Yiannopoulos, So many payoffs for fans, longtime or new.
Doctor Who (Saturday, 9/8c, BBC America): Peter Capaldi begins his third and final season as the Doctor by introducing a new companion, a spunky gal named Bill (Pearl Mackie) who's got an eye for the ladies and a zeal for all things sci-fi. "You go places. I can tell," Bill tells the Doctor, who's in disguise as a professor offering to tutor Bill with the proviso to be punctual: "I'm very particular about time." With the bumbling Nardole (Matt Lucas) as another sidekick, things get off to a playful and rousing start amid a rising tide of menace.
Class (Saturday, 10/9c, BBC America): The Doctor makes a special appearance to launch a promising new spinoff set at the fabled Coal Hill Academy, where it's probably best not to ask the thoughtful new student (Greg Austin) if he's from another planet: "You're either alien or Amish," suggests a classmate who's half right. By the premiere's end, as a mismatched gang of heroes takes on an army of monsters and debates whether Coal Hill is more like Buffy's "hellmouth" or "that town on Once Upon a Time," you may be begging for detention.
Saturday Night Live (Saturday, 11:30/10:30c, NBC): Hard to believe there are still firsts for this comedy series, but for the next four episodes through May, the show airs live coast-to-coast, meaning the ensemble that used to be called "Not Ready for Prime Time" will be airing in prime time on the West Coast (8:30 PT), though it's available for replay later in its regular time period. Jimmy Fallon returns to guest host for the third time, with Harry Styles as musical guest.
The White Princess (Sunday, 8/7c, Starz): Following the tumultuous historical events of the 2013 miniseries The White Queen, this deluxe eight-part adaptation of Philippa Gregory's novel dramatizes the fractious royal marriage that was intended to unite 15th-century England in the wake of the War of the Roses, with a defiant Princess Elizabeth of York (Jodie Comer) betrothed to the victor of the Battle of Bosworth, new King Henry VII (Jacob Collins-Levy). It's loathe at first sight between these political rivals, and yet a new Tudor dynasty must begin somewhere. The real fun here is in watching the newlyweds' vengeful mothers spar and scheme against each other: Dowager Queen Elizabeth (Essie Davis) and Lady Margaret (Game of Thrones' Michelle Fairley).
Guerrilla (Sunday, 9/8c, Showtime) and American Crime (Sunday, 10/9c, ABC): Oscar winner John Ridley (12 Years a Slave) doubles down on socially conscious TV with two distinctively different projects. Guerrilla, a six-part drama set in 1971 London, charts the rise of two unlikely political radicals: nurse and budding zealot Jas (Freida Pinto) and her more cautious lover, English teacher Marcus (Babou Ceesay). They're dubbed terrorists and sought by a covert police unit known as the "Black Power Desk" after their rescue of a political prisoner takes a bloody turn. Idris Elba (Luther) is an executive producer and co-stars in this strident but affecting drama.
Ridley's humanistic touch finds an even more powerful expression on American Crime, which continues its searing and bleak third season, as pregnant prostitute Shae (Ana Mulvoy-Ten) begins to wonder if there's a way out of her new life as a webcam sex slave, while Jeanette (the fabulous Felicity Huffman) hits a wall looking for work after too many years as a sheltered housewife. And the marriage of embattled businessman Nicholas (Timothy Hutton) and Claire (Lily Taylor) continues to unravel in tough economic times, with nanny Gabrielle (Mickaelle X. Bizet) caught in the emotional crossfire. Even social worker Kimara (Emmy winner Regina King) is at an ethical crossroads, presented an offer she might not want to refuse by Abby (Sandra Oh).
Coming and Goings on HBO: It's the end of the road for Hannah (Lena Dunham) and her pals in the series finale of Girls (10/9c), where we're told Hannah will embark on a "new chapter." … As the sixth season of Veep (10:30/9:30c) begins, Selina Meyer (Julia Louis-Dreyfus in the role that has won her five straight Emmys) is still licking her wounds a year after being denied the presidency when an Electoral College tie was resolved in her rival's favor. She's as gracious in defeat as she was in power—which means not very. As we catch up with various members of her scattered team of deplorables, Selina contemplates a return to politics. An awful idea, but when did that ever stop her?
On a much more serious and profound note, HBO's The Leftovers (9/8c) embarks on its third and final season, jumping ahead three years in the troubled town of Miracle, Texas. Kevin (Justin Theroux) is now chief of police, trying to keep the peace as the seven-year anniversary of the Sudden Departure approaches, signaling what many pilgrims believe (or maybe hope?) will be another divine apocalyptic event. As one of Miracle's residents puts it, "We can't just be going through all of this for nothing, man." Cosmic mysteries abound in this fascinating series.
Inside Weekend TV: Netflix revives the cult comedy series Mystery Science Theater 3000 (Friday) with 14 new episodes of cinematic turkeys mocked by a fresh crew of space travelers, including Jonah Ray flanked by snarky robot sidekicks Tom Servo (Baron Vaughn), Crow (Hampton Yount) and Gypsy (Rebecca Hanson). Felicia Day and Patton Oswalt ham it up as the evil overlords. … Amazon presents a second season of the chilly Arctic mystery thriller Fortitude (Friday), with Dennis Quaid joining the cast as a fisherman desperately seeking a cure for his terminally ill wife. … Barry Gibb joins an all-star musical cast in CBS's concert special Stayin' Alive: A Grammy Salute to the Music of the Bee Gees (Sunday, 8/7c), featuring performances by John Legend, Stevie Wonder, Celine Dion, Keith Urban, Ed Sheeran, Nick Jonas, Demi Lovato and many more. … John Stamos learns new facts about his Greek heritage on TLC's Who Do You Think You Are? (Sunday, 10/9c), appropriately airing on Greek Easter, which coincides this year with the Western calendar's holiday.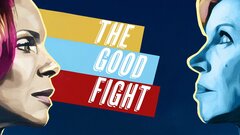 Powered by